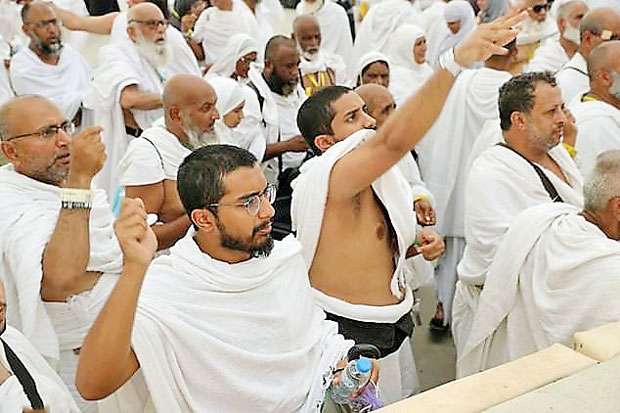 MINA Saudi AFP, Aug 21, 2018- More than two million Muslims took part in the symbolic stoning of the devil Tuesday in Saudi Arabia, the last major ritual of the hajj pilgrimage that heralds the start of the Eid al-Adha feast.

Muslims on the annual hajj pilgrimage, one of the five pillars of Islam, made their way across the Mina valley of the western Saudi Arabian Mecca province, many carrying pebbles in plastic bottles.

Pilgrims clad in white threw seven stones each at a pillar symbolising satan, shouting "Allahu akbar" ( "God is greatest ") under the watchful eyes of security forces.

Large fans sprayed water over the crowd as temperatures climbed to 44 degrees Celsius (111 Fahrenheit).

"Thank God it hasn't been too crowded this year. There hasn't been a big rush," said Mohammed Osman, 27, who regularly attends hajj.

Mina was the site of a 2015 stampede which saw more than 2,300 pilgrims crushed or suffocated to death. Authorities have since reinforced safety and security measures.