---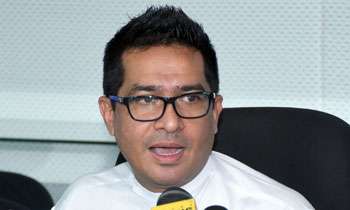 Denying the bribery allegation over the high-speed railway project, State Minister of International Trade Sujeewa Senasinghe said that his mother had asked him to leave politics due to continual issues coming towards him.
He said that he was forced into politics; however, he had scored well and secured more votes gradually.
The State Minister said that though it was difficult to do politics he couldn't give up and let down his voters.
He said that it was unfortunate that anyone could throw allegations by holding a press conference and he was distressed by the issue as he was innocent.
"To approve the project or whatever they have said, that the State Minister had asked for a bribe, and that is thuggery.
"Most investors come and they want to take a picture with me. I'm a person who is very accessible. Anyone can meet me. I'm not scared. But now I'm scared.
"If I meet you what you would tell me next time? Why should I ask a bribe if I'm not involved with the BOI? he said.
Ceylon High-Speed Railway (CHSR) Limited had submitted an application to 488 million Euro mega integrated high-speed train manufacturing plant project in October 2016 to the Board of Investment (BOI) approval.
However a year later, the project was sent to be evaluated by the Cabinet appointed Single Window Investment Appraisal Committee (SWIAC).
The director board recently in a press briefing allegedly charged that Development Strategies and International Trade Malik Samarawickrama and State Minister of International Trade Sujeewa Senasinghe kept delaying the project seeking a ten percent of the investment as a bribe.
MP Senasinghe said the project was deferred as the investor had failed to submit the required business proposal requested by the SWIAC.
He claimed that such a company was non-existent and there was no Italian investor, although the Board of Directors claimed so.
He said that the board of Directors of the said company had been given several opportunities to provide necessary documents but they failed to do so.
He added they still could provide the requested details.
"When asked the director, where the money was coming from he responded that it was a secret. What is the secret about the project proposal and the financial sources? He said that Italians are involved in the project, which is another lie. There are charges against the whole family in this project. And they are making charges against us. Anybody can bring a proposal to the BOI. But there are many regulations they should fulfil to seek approval," he added.
MP Senasinghe said he had written to the President, the Prime Minister, the IGP, the FCID and the CID seeking justice.
He said that the law enforcement authorities should take swift action and investigate into the matter.
"I don't know whether to laugh or to cry. It is very unfortunate we have to face such situations. I obtained the background and the CRIB Reports of two Directors of the company who are residents of Ja-Ela.
"Action must be taken against them as there is a huge credit against their names.
"In my complaint letters, I have urged them to take action and to safeguard us as politicians. We are young politicians doing politics with principles and dignity.
"The media also has a duty to report the truth. Not just publish both sides and say that they are neutral.
"Do investigative journalism, go through the documentation, ask questions from these people and then if you are satisfied then publish it.
"You don't have to be partial towards any side. I think swift measures should be taken. Through Good Governance, we have brought a lot of freedom to the media. That freedom should not be misused. And I would urge President also to have a responsibility. The Prime Minister also has a responsibility in safeguarding us not only those who are close to them. They have a responsibility to safeguard clean and young politicians," MP Senasinghe said.
"I'm taking legal action against all the individuals who made this allegation and the media institutions that supported them. Laws must be brought in Parliament to prevent tarnishing political characters. Freedom is good only as long as it is in the right hands," the State Minister said. (Thilanka Kanakarathna)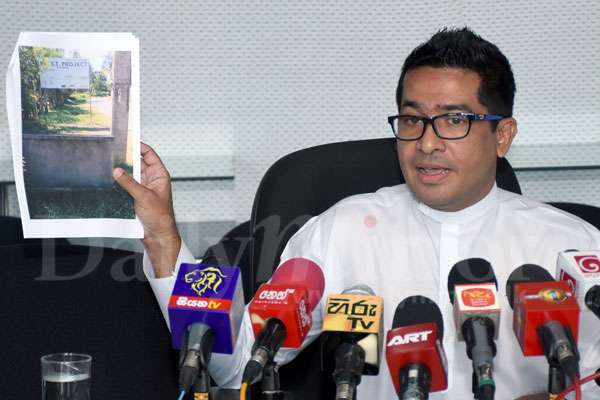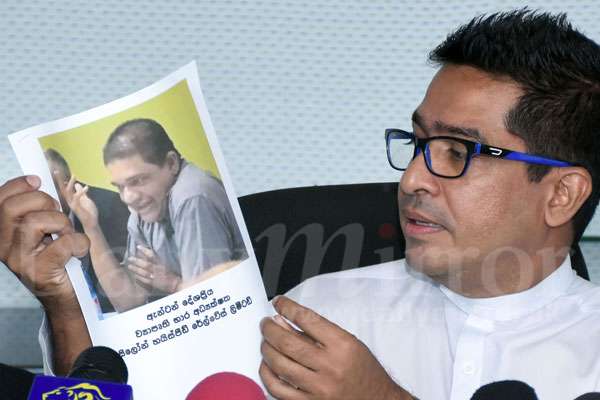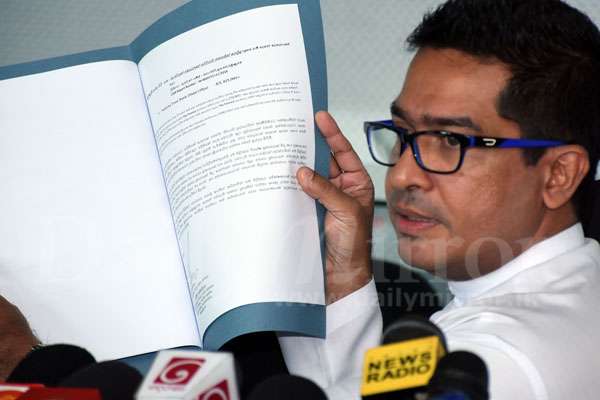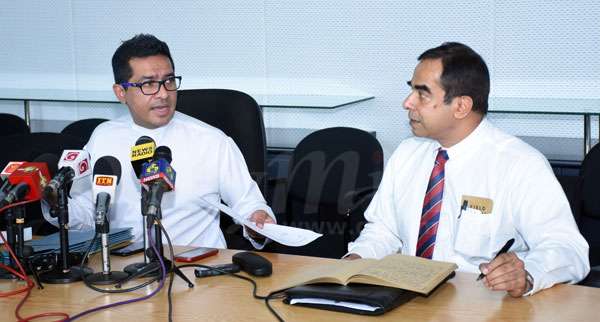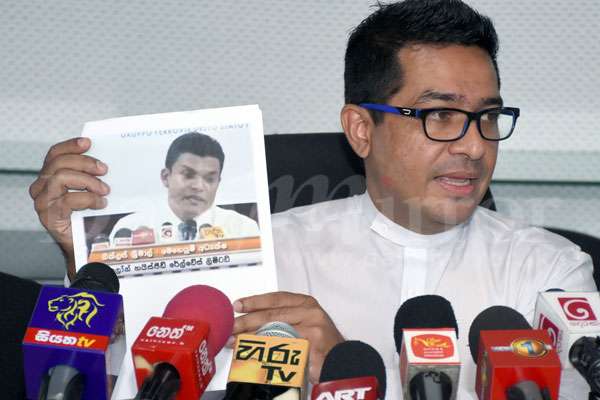 Pix by Kushan Pathiraja
Video by Buddhi