---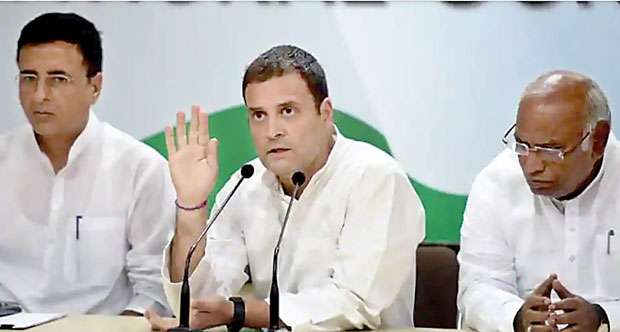 Congress president Rahul Gandhi on Thursday stepped up his attack on Prime Minister Narendra Modi over removal of CBI chief Alok Verma, describing the centre's post-midnight decision as a "panic reaction" to the agency's move to probe the Rafale fighter jet deal.

Gandhi said Verma's removal from the post was not just an insult to the Constitution of India but also "illegal and criminal".

"The question is why was he removed at 2 am... The main reason is that CBI was going to begin investigation in role of Prime Minister in Rafale and the corruption by Prime Minister in the Rafale deal," he said.

The Congress has questioned the legitimacy of Alok Verma's removal given that the CBI chief has a fixed two-year tenure and Verma's term runs till January-end.