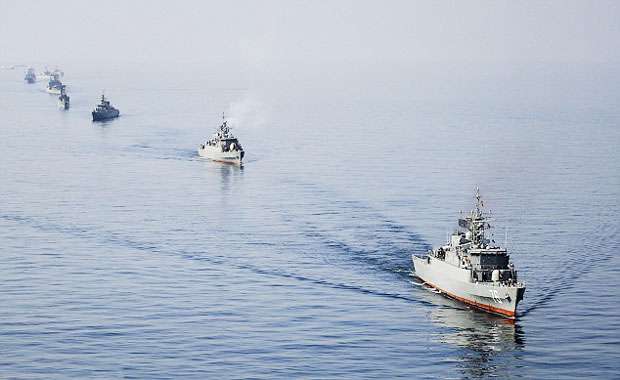 Iran, (Daily Mail), 3 August 2018 -Iran has started naval exercises in the Gulf amid heightened tensions with Washington, US officials have revealed.

More than 100 Iranian warships are said to be involved in the drills after an increase in naval activity was detected in the Strait of Hormuz this week - a strategic waterway for oil shipments, the official said.

Iran has been furious over U.S. President Donald Trump's decision to pull out of an international nuclear deal and reimpose sanctions on Tehran.

Senior Iranian officials have warned the country would not easily yield to a renewed U.S. campaign to strangle Iran's vital oil exports.

U.S. officials, speaking to Reuters on condition of anonymity, said the drills appeared designed to send a message to Washington, which is intensifying its economic and diplomatic pressure on Tehran but so far stopping short of using the U.S. military to more aggressively counter Iran and its proxies.