---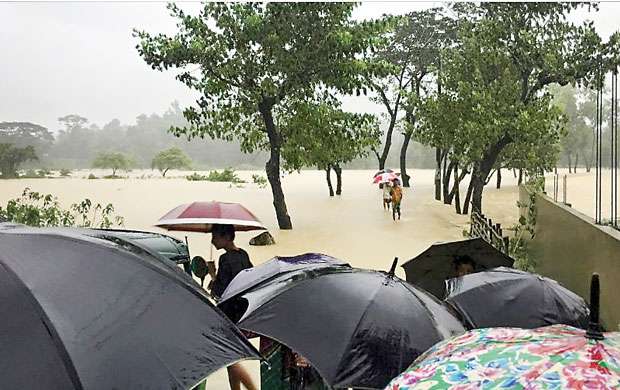 DHAKA REUTERS July 25- Heavy monsoon rains triggered landslides and flooding in southeastern Bangladesh on Wednesday, killing five children and forcing a thousand people to relocate, including in the Rohingya refugee camps.

The children were killed in landslides near Cox's Bazar and Ramu, said Kazi Abdur Rahman, a senior Bangladesh government official in the area. Three more people were injured and taken to hospital and a thousand were evacuated.

It was not immediately clear how many Rohingya refugees were relocated. Aid agencies have warned that the monsoon, which typically peaks in July, could threaten many thousands of people.

"A number of families were moved due to flooding and minor landslides," said Abul Kalam, the Bangladesh government official in charge of the refugees.Nearly 700,000 Rohingya Muslims have fled across the border from Myanmar since Aug. 2017 when the Myanmar military launched a violent crackdown in Northern Rakhine State.