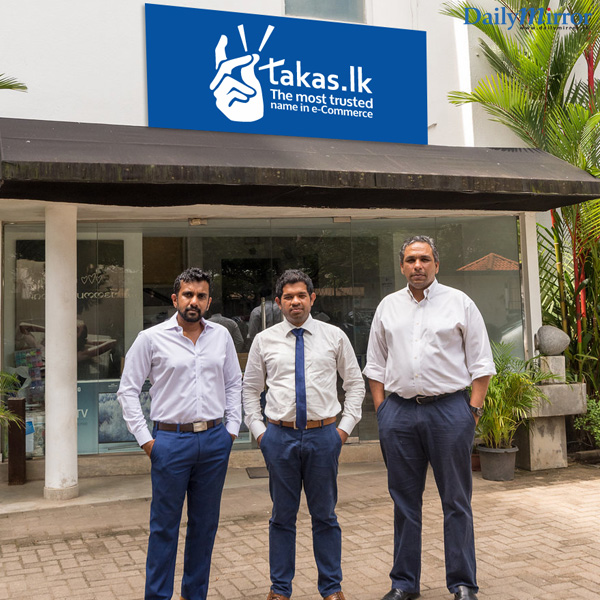 JAT Holdings (PVT) Ltd. recently partnered with leading e-Commerce platform, Takas.lk, to resell an array of JAT products. Through this partnership, Takas.lk will offer its customers a range of JAT products that include their full product range.
Commenting on the partnership Pubudu Gokarella, Digital Marketing Manager of JAT Holdings (Pvt) Ltd stated, "By partnering with Takas.lk, we believe that the company will be able to expand customer reach and provide enhanced accessibility to our products amongst a wider segment of our target audience. Online shopping is becoming increasingly popular, and we are delighted to offer our range of products, alongside the many prestigious brands that are featured on Takas.lk."
Also commenting on the partnership, Mr. Lahiru Pathamalal, Chief Executive Officer and co founder of Takas.lk said, "We are very pleased to partner with JAT, a highly respected business entity that shares our own commitment to delivering excellence. JAT partnership with us means greater market penetration for their brands and the convenience of shopping and ordering online for the customers."
Since its establishment in 1993, JAT Holdings has risen in corporate reputation, financial strength and brand recognition. Becoming one of the Top Strongest Conglomerate Brands in Sri Lanka, the company is now diversifying and expanding confidently, following best practices and earning credit for its green efforts.

Established in 2012, Takas.lk is the most innovative e-commerce player in Sri Lanka. Takas has evolved into a dynamic player in the Sri Lankan marketplace and has outperformed competitors by delivering exciting new offers that are beneficial to merchants, stakeholders and a broad client base. Takas.lk is a popular e-commerce store, offering over 13,000 high quality products, ranging from electronics to furniture, pioneering the cash on delivery payment method.