---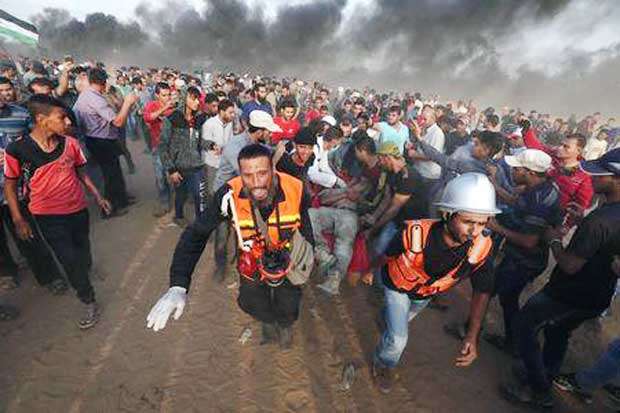 GAZA (Reuters) 19 Oct 2018 - Israeli soldiers shot and wounded 77 Palestinians during protests near the Gaza Strip border on Friday, the enclave's Health Ministry said.

An Israeli military spokeswoman said about 10,000 demonstrators massed at the border and that some threw burning tires, grenades and explosive devices at the troops across the fence. About 30 Palestinians suffered tear gas inhalation, the Gaza Health Ministry said.

But the protest was relatively small - some of the previous gatherings included about 30,000 people, a sign that tensions that have built up in the past few days may be easing.

On Thursday Israel had ramped up armored forces along the Gaza border, a day after a rocket fired from the enclave destroyed a home in southern Israel. Israeli Prime Minister Benjamin Netanyahu, vowed "very strong action" if attacks continued.