---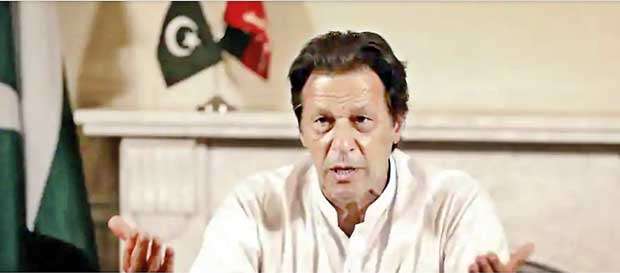 Islamabad, Hindustan Times, Nov 01, 2018 -
Talking tough, Pakistan's Prime Minister Imran Khan Wednesday told hardliners not to "confront the State" and refrain from vandalism after the Supreme Court acquitted a Christian woman sentenced to death for committing blasphemy.

Bibi, a 47-year-old mother of four, who was on a death row for eight years for blasphemy, was acquitted by the apex court in a landmark verdict which evoked protests, death threats from hardline groups and cheers from human rights advocates.

"We will protect life and property of people...We will not let them (protestors) involve in vandalism or close down the roads," he said, referring to protestors blocking a highway linking the capital Islamabad with garrison city of Rawalpindi.

Khan appealed to the public to remain calm and refrain from joining those trying to create law and order problem in the name of Islam.
According to officials, Bibi might be flown out of Pakistan due to threat to her life.

It is not clear where she will go as several countries, including Canada, have offered asylum to her.