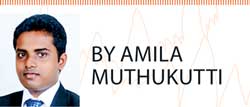 The traditional role played by economists is restricted to forecasting economic issues, outlining the ways in which they can be economically tackled and finally contributing towards economic policy-making. Hence, one can criticize that economists play an advisory role rather than actively contributing to the production process in the economy.

Furthermore, when other professionals work hard to produce whatever goods or services, economists keep advising how to do things. However, that era has gone away. Economists are required to not only forecast the economy but also contribute to business strategy.

Currently, the economists' business involvement has been limited to banks and finance companies. Many commercial banks have dedicated one of their board seats for an economist. Their duty could be to analyse investment opportunities, especially at the stock market and bond market, minimize the risk that could be caused by the government's economic policies such as budget and monetary policy.

However, we can find out very rarely business organisations where economists' involvement is highly considered.

Relevance

Any business has to be operated in the economy cannot avoid economics and its impact. Large corporations, which are very sensitive to economic trends, have no economists on their board.

Central Bank Governor Dr. Indrajit Coomaraswamy served as a Non-Executive Director at John Keells Holdings, Deshal De Mel, an economic advisor at the Finance Ministry, was Senior Economist at Hayleys; they can be considered exceptional examples where conglomerates in the country were concerned on the contribution of economists.

Economics trains people to see the big picture as well as divide that into parts and analyse through macroeconomics and microeconomics, respectively. Economics, being one of the oldest management subjects, laid the foundation for plenty of modern management theories such as consumer behaviour.

Philip Kotler, considered the father of modern marketing, who holds both a master's and doctorate in economics, saw marketing as an essential part of economics, emphasizing that demand is influenced not only by price but also advertising and sales promotions.

Every subject and business is interrelated in this globalized world. Hence, let me explain how an economist can contribute to business strategy in the areas of marketing and human resource management (HRM).

Marketing

The study of consumer behaviour is a big part in both economics and marketing. Economics is concerned as to why consumers buy products. Almost every marketing theory is based on the utility theory, which says consumers buy products to maximize their satisfaction.

Economists have to be good marketers that know how to maximize the consumers' satisfaction.

Any product or service that is below the consumer's budget line and generates lower utility than money will not be bought by consumers.

Marketing strategy means the plan set by the company to reach the target customer based on market segmentation and turns them into consumers that buy the company's products frequently. Economists should be able to make this marketing plan viable by introducing utility-maximizing products.

HRM

Labor is one of the production factors discussed in microeconomics. What HRM is concerned is how labour can be trained to deliver the best service for consumers. Labor economics looks at supply and demand at the labour market and understands patterns of wages, employment and income.

The quality of labour, which is caused by training and motivation, can increase the quality of products, meaning that more cash inflows will ensure more productions and employments in the economy.

Human resource strategy means a set of traditional HR functions such as recruiting, training and succession planning to strategically contribute to the goals and future aspirations of the company, further creating comparatively advantageous workforce for the company. Economists should be there to advice on labour market trends, wages and any policy related to HRM.

Way forward

Experts are extinct in the multi-disciplinary business environment, making the place for generalists. Hence, economists also have to go beyond traditionally demarcated boundaries, which can be said to have lowered the employability of economists.

Business economics should be made popular in order to enable the economists to contribute towards both policymaking and business strategy.

(Amila Muthukutti is an economist)