---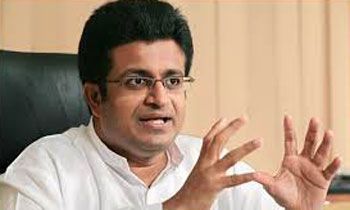 The Pivithuru Hela Urumaya (PHU) today said the government was attempting to suppress anti-government sentiments by banning social media platforms and urged the government to lift the ban immediately.
Addressing a news briefing, PHU Leader MP Udaya Gammanpila said a number of users had utilized social media platforms to express their sentiments against the government during the recent past.
"The violent incidents in Kandy are no more and the curfew has been lifted. The State of Emergency would be expired on Wednesday but the ban on social media is still in effect. The government which came to power to ensure freedom of expression attempts to suppress social media today hiding behind Kandy violence. We won't allow this to succeed," he said.
He said the ban was impractical and youth population was using alternative means to access social media. "When youths have logged on, the President and Prime Minister were also seen already using Facebook. They have accessed social media during the ban. If social media is acceptable to the two leaders, why not for the people?" he said.
Meanwhile, he said the government skipped two hurdles during the Kandy violence last week. He said the government forcefully passed the International Convention for the Protection of All Persons from Enforced Disappearance (ICPAPED) Bill in Parliament, the first hurdle.
"The second hurdle was UNHRC calling for UN member countries to use universal jurisdiction in Sri Lanka," he said. (Lahiru Pothmulla)
Video by Sanjeewa