---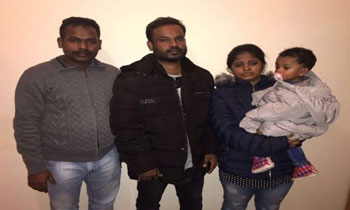 Four Sri Lankans were detained when trying to enter Iran illegally through the border with the Republic of Azerbaijan, Iran Daily reported today.
The Sri Lankan nationals, one of them a toddler, were arrested on Wednesday, according to the Iran police.
Also an Uzbek citizen who tried to enter Iran was arrested on Friday by the Azerbaijani border guard.
Earlier, the border guard of Azerbaijan announced that they had arrested nationals of the Central Asia countries trying to cross the border with Iran illegally.