---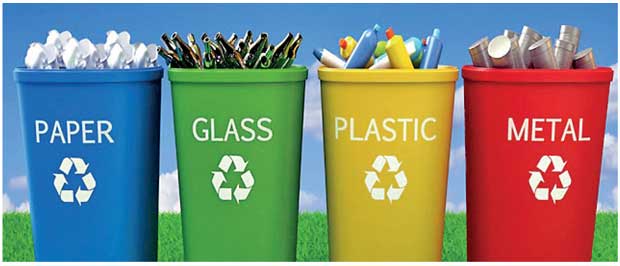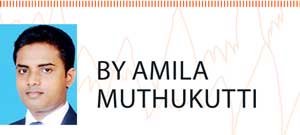 With the rapidly increasing urbanization and higher purchasing power to consume more, every country in the world has to face the ever increasing problem of garbage disposal. Countries with a higher level of technical and financial capability have been able to turn their garbage into money, avoiding environmental pollution, while many South Asian countries have been struggling to find solutions.
The economic benefits of waste management are widely discussed all over the world but not practiced in some developing countries like Sri Lanka. However, although not familiar for Sri Lankans, waste management is an industry where the private sector companies engaged in collecting and managing waste and make profits contributing to the economy as well.
Waste Management Inc., one of the biggest waste management companies in the USA, recorded revenues of US $ 13.6 billion for the financial year 2016. Biffa Group Limited, one of the biggest waste management companies in the UK, recorded revenues of £927.5 million for the financial year 2016. Kuusakoski Recycling, one of the leading waste management and recycling companies in China, recorded a € 466.3 million turnover for the financial year 2015.
Just looking at the above-mentioned facts, you can come into a conclusion that how waste management has taken firm roots as a lucrative industry in developed countries of the world, when Sri Lankans are killed by the mountain of garbage.
It was with the recent tragedy in Meethotamulla that politicians, policymakers and even the public paid their attention to the importance of waste management and began accusing one another of not taking precautionary measures. It has been a habit that people talk a lot following a tragedy and again come back to normalcy immediately.
However, the Japanese experts who visited the site recently had warned of an explosion caused by the methane gas, further implying the seriousness of the tragedy. By now, it is clear that the authorities will never dump garbage in Meethotamulla once again. Instead, they are looking for an alternative area for garbage disposal amidst agitations made by the people in the area.
It has to be recognized that changing the dumping site will not provide sustainable solutions that people seek. Changing the site means taking the issue everywhere, eventually making the country a mountain of garbage. Hence, time has come to think one's own responsibility for proper disposal of garbage rather than waiting for the government to take actions because inability and delay to solve the issue of improper garbage disposal has a serious impact not only on the environment but also on the economy at large.
Urban population in the country is 18.2 percent, according to the census conducted in 2012. With the resources being restricted to Colombo, people cannot be prevented from migrating to the city, resulting in a higher urbanization ratio, which of course intensifies the garbage issue. If not properly solved, this will be worse in the future.
Everything has a price. Accordingly, garbage too should have a price. We have to see garbage as an increasing resource but not a murderer or a problem. Let's talk how the country can reap economic benefits of waste management.

Examples
The world has chosen to go green by recycling waste, reducing polythene usage and especially introducing environment friendly strategies. The business organisations that largely contribute towards the creation of garbage mountains, have come up with different products made of recycled garbage.
Emirates offers blankets made from recycled plastic bottles. Each blanket is spun from 28 plastic bottles which could have been put to pollute the environment. Furthermore, they believe that by 2019, they will be able to rescue 88 million plastic bottles from landfills. Because plastic materials take hundreds of years to decompose, it is better to reuse them for other objectives by recycling properly.
Surprisingly, Sweden imports trash from Norway for its successful waste-to-energy programme. It is under this programme that they have been able to generate 20 percent of the country's heating and electricity requirements by burning garbage, providing electricity to 260,000 homes and direct heating to 950,000 Swedish households. However, since they don't produce sufficient garbage for the need, they import garbage which Norway pays for. Sweden has set an example by creating a demand which has become a headache for others.
India, our neighbour, has come up with innovative solutions by paving the streets with plastic. Common plastic litter can be converted into a substitute for bitumen, which is the main ingredient in asphalt used for road construction. Therefore, India has taken plastic materials heaping up day by day as a blessing in disguise.
Japan is famous for its clean environment. They keep their environment clean by recycling garbage and reducing garbage disposal. The recycling rate in Japan is 77 percent, while it is 20 percent in the USA and 36 percent in the UK. It means how innovative Japanese are in managing their waste and reusing things. Moreover, the Japanese government enacted the Food Recycling Law in 2001, emphasizing the importance of food waste management.
This is how developed countries have introduced innovative and creative strategies for waste management, most of which can be practically used in Sri Lanka as well. They have proved garbage is a marketable resource, not a problem.

Domestic solutions
Homegrown strategies must be applied for domestic problems, as the Sri Lankan context is different from others. Since the past few years, people have been agitating against the garbage dumping site, when the intellectuals have been explaining how and why it has been bad environmentally as well as economically. At least now, a private-public partnership should be assured for finding sustainable solutions for the problem.
Before going for complex solutions at macro level, most of which need government's assistance financially, solutions can be found out at the grassroots level where the problem comes from. It is true that, at household level, people in urban areas face difficulties in managing their waste with economic benefits. Nevertheless, they are able to support by categorizing their garbage on a daily basis. Furthermore, people can reuse polythene bags for halving polythene usage in the country, saving their money as well.
It was recently reported that a person has made bricks from garbage, especially using garbage disposed from vehicles.
One type of bricks, which can keep the interior warm, can be recommended for houses in Nuwara Eliya area. Most of the countries in the world are doing this very well. Even if the load-bearing walls cannot be built with these bricks made from plastics, which cannot be recycled or reused for other purposes, rooms can be partitioned with this kind of bricks.
The youth in Gampola, who invented a garbage recycling machine, has received an assurance from the subject minister to give assistance for further developments of the machine, which can separate iron, plastic, glass and paper and recycle. This sort of innovations, which were actually hidden in nooks and corners in society, were not revealed until the tragedy took place. Passive responses to the innovations should not be repeated again.

Way forward
Direct and indirect economic benefits can be reaped by properly managing waste. First of all, the citizens have to be disciplined enough to categorize garbage before handing over to the local authorities, so that the recycling process can be smooth and efficient.
Garbage mountains are always bad for the reputation of the country, especially at a time when the private sector has heavily invested in tourism. Foreigners may not like to come to a country full of garbage. Hence, the tourism industry is indirectly affected by the garbage issue.
Compost fertilizer is more expensive than the other artificial fertilizer varieties in the market. Crops grown with compost are also expensive and in higher demand. Therefore, by encouraging compost producers and selling it at cheap rates can boost the economy and people's health.
We, as a country, experience repercussions of using imported artificial fertilizers for a long time. Furthermore, the economic benefits of compost fertilizers need to be identified, as they have a growing market locally as well as internationally.
Most importantly, when dealing with the garbage issue, we have to get rid of the government-should-do-everything mentality. The government must let the potential private sector companies do the business. It has to closely monitor and intervene when things are going wrong. That is the way forward for receiving the economic benefits of waste management.
(Amila Muthukutti is an economist who has widely published covering areas of economics and business management)