---
A provincial body despite having a stinking drain clogged with bottles, yoghurt cups, polythene bags and tins right opposite its premises, held the other day a seminar themed 'Environment is Sacred' on a grand scale, they say.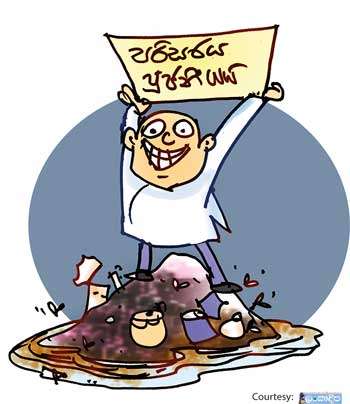 The guests to the seminar which had cost several lakhs of public funds were conducted to the venue of the event in a colorful procession. Presentation of awards to many schoolchildren who had won top places in environment-related competitions was a highlight of the occasion.

If the provincial body spent the several lakhs of rupees allocated for holding the seminar to clean up the stinking drain just opposite it's premises, it would have been a much more meaningful contribution to the cause of environment, say the people in the area.