---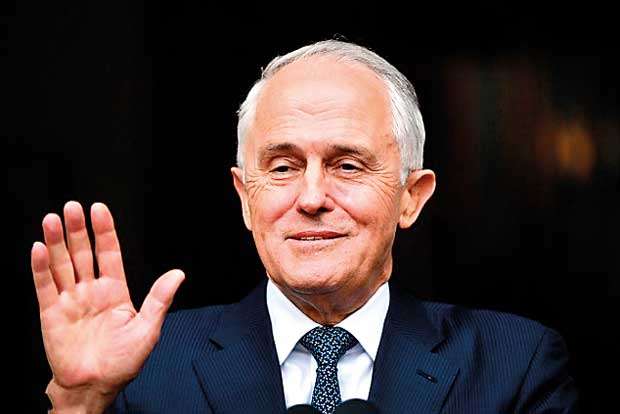 SYDNEY AFP Aug 23, 2018- Defiant Australian Prime Minister Malcolm Turnbull vowed not to "give in to bullies" Thursday in the face of a new leadership challenge, but said he will quit politics if his party no longer supports him.

Former home affairs minister Peter Dutton, an ex-police officer and right-wing conservative, said he was confident he now had the numbers to unseat Turnbull, considered a moderate.

And with senior ministers defecting, Turnbull's near three-year grip on power is tenuous despite surviving a snap ballot on his leadership on Tuesday, winning the vote 48-35.

He said Dutton had yet to prove he has majority backing from the Liberal Party -- a requirement for him to force another meeting to have a second crack at the top job ahead of national elections due by mid-2019.

If a petition arrives showing that support --and reports late in the day said Dutton was closing in on his target-- the meeting will be held at midday on Friday (0200 GMT).

Turnbull said that if that happens, he will not stand as a leadership candidate and will leave parliament, sparking a by-election which could be problematic for the government which has a wafer-thin one-seat parliamentary majority.
---

DJulie Bishop set to run for PM
Sydney, (Daily Mail), Aug 23, 2018 - Popular Foreign Minister Julie Bishop is set to throw her hat into the ring for tomorrow's looming leadership ballot, making it a three-way fight with Peter Dutton and Scott Morrison for the nation's top job.
Were Ms Bishop to prevail, she would become Australia's second female prime minister and the first from Western Australia since 1945.