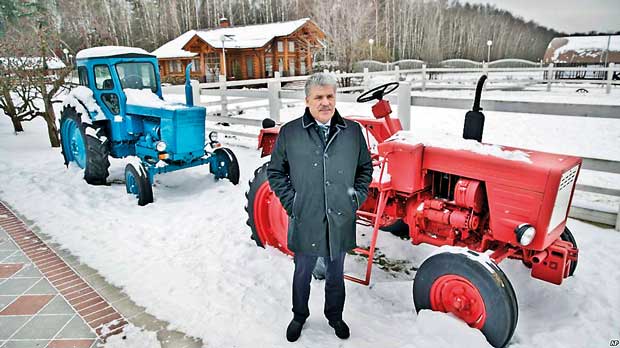 MOSCOW
AFP March6, 2018
The Communist candidate running against Vladimir Putin in this month's presidential polls risks being barred over allegations he failed to declare Swiss bank accounts containing $1 million, Russian media reported Tuesday. Pavel Grudinin, a wealthy businessman, is currently running a distant second to Putin in opinion polls but his rating has grown as Putin's has dipped.

He has faced largely negative coverage in pro-Kremlin media.

Central electoral commission officials have accused Grudinin of failing to declare and close all his foreign bank accounts before registering as a candidate in January, as required by law.