---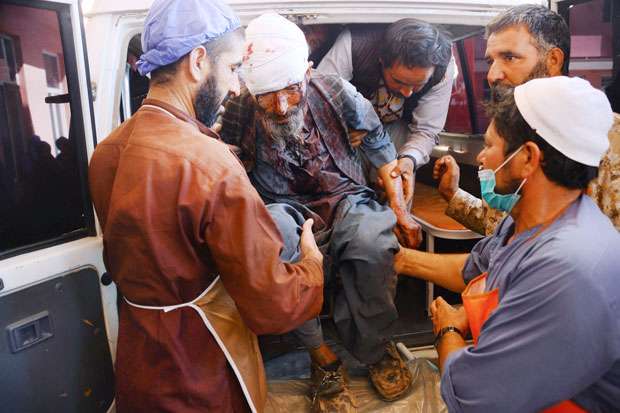 Burqa-clad suicide bombers struck a Shiite mosque in eastern Afghanistan Friday as it was crowded with worshippers for weekly prayers, killing at least 29 people and wounding more than 80 in the latest attack on the minority.

Officials said they feared the death toll could rise after the assault, the latest targeting civilians who have borne the brunt of the violence in Afghanistan's long conflict.

"Two suicide explosions occurred during Friday prayers in the Khwaja Hasan area of Gardez," said Abdullah Hasrat, spokesman for Paktia province near the Pakistan border.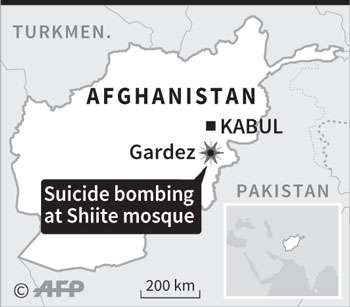 He told AFP the toll had risen to 29 killed and 81 wounded, with children among the victims.

The bombers wore "women's clothing", he said, and shot first at the mosque's security guards before opening fire on worshippers then detonating their explosives.

Local resident Sayed Naimatullah said he could hear the blasts from inside his home and rushed to the mosque."There were body parts, heads, limbs and arms scattered everywhere. The blood of the worshippers had painted the walls of the mosque... There were pieces of glass scattered all over," the 30-year-old told AFP.

Afghan civilians have taken the brunt of the gruesome war that began after the 2001 US-led invasion uprooted the Taliban regime. A total of 1,692 civilians were killed, the highest number for the period since the United Nations Assistance Mission in Afghanistan began keeping records in 2009. Another 3,430 people were wounded, the report added.
KHOST AFP
Aug3, 2018