---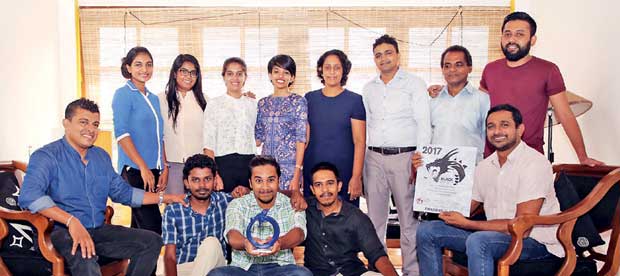 The homegrown advertising agency Benchmark Innovation showed off its creative prowess on the local and international arena this week when it was honoured with a total of five awards for creative effectiveness.

The agency walked away with three finalist awards at the recently concluded Effies, for work done for Sony, MillenniumIT and Ceat.

They also took home two international awards at Dragons of Asia - an international award festival that rewards the best campaigns across the Asia Pacific with an international jury that consists of the top creative and strategic minds in Asia. Awarded a Blue Dragon and a Black Dragon for work done for Sony Singapore, Benchmark is proud to have been equally honoured amongst international network agencies and creative power houses based in Asia.

The agency believes that these awards are a testament to its aptitude for creating extraordinary work that is capable of holding its own both locally and internationally.

Benchmark operates on a strict creative work ethic and truly understands the importance of creating relevance through creativity. The agency firmly attributes their success to this way of thinking. From activation to above-the-line communication, Benchmark refuses to sway from their mantra when contemplating their next great idea.

A close look at the Benchmark creative process will show that it digs deep into the lives of the consumer, to analyse and understand behaviour. Through this it uncovers valuable societal insights that form the platform for their planning. It then applies creativity at the most influential touch points to inspire the consumer to simply take action.

The agency thinks ideas and not mediums; a thinking that is media neutral to ensure that their communication solutions are always designed to reach, engage and persuade people to act through the merging of the digital, social and physical spaces.

'Actions speak infinitely louder than words' a phrase they truly abide by.

As a purely home-grown full service advertising agency, Benchmark believes in ideas that are simple and sustainable and innovations that add critical value to a client's brands; 365-day ideas that live with people. Simply put, it believes that its job is about creating relevance for products and services to connect people with brands.