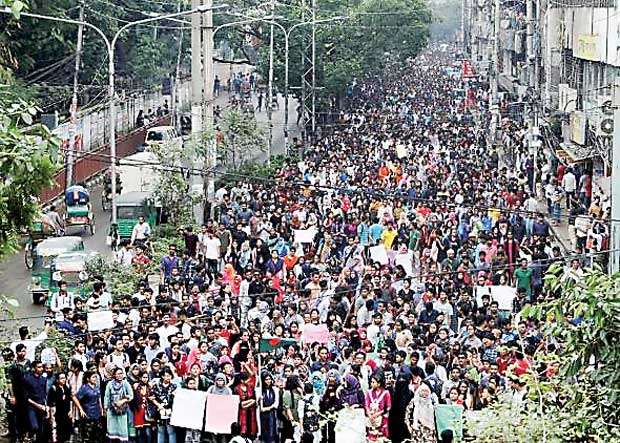 REUTERS, 06th AUGUST, 2018- Bangladesh's cabinet on Monday approved raising the maximum jail time for rash driving deaths to five years from three, the law minister said, as students protested for a ninth day over the deaths of two teenagers killed by a speeding bus in Dhaka.

Prime Minister Sheikh Hasina, who faces an election due by the end of the year, has accused her political rivals of trying to stir up anti-government sentiment using the deaths as a pretext. The opposition has denied involvement.

The crowded capital of 18 million has been paralyzed by angry students demanding changes to transport laws following the July 29 deaths after the driver of a privately operated bus lost control and ran over a group of college students in an alleged race for passengers with another bus.