---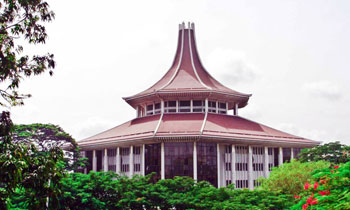 Twenty women petitioners including veteran actress Swarna Mallawarachchi had filed a Fundamental Rights petition in the Supreme Court today challenging the 1979 law which prohibits the sale of alcohol to women.
Earlier, 11 women including artiste Samanalee Fonseka filed the first FR petition in the Supreme Court challenging the archaic law.
Human rights activist Menaka Galgamuwa said the 1979 law not only discriminatory against women but also insulting.
"This is not about women consuming alcohol. Nowhere in the 1979 law, it states that women can't consume alcohol. It stresses on women buying alcohol. As long as men can buy alcohol, the 1979 law is discriminatory against women. Also, it is insulting on the ground that women can consume alcohol if a man buys and offers them alcohol," she told the Daily Mirror.
Compère and social activist Savithri Rodrigo and Chloe De Soysa, the founding chairperson of Women's Chamber of Commerce are also among the 20 petitioners who filed the FR. (Lahiru Pothmulla)