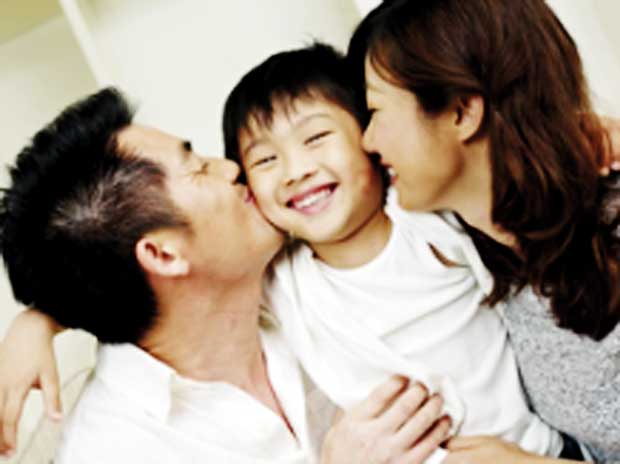 By Navodya Weligamage
The smile of a baby brings joy and happiness to everybody in the family, including the parents. The parents are awaiting their newborn with millions of expectations and heartfelt love. How would it feel if the parents get to know their newborn is Autistic? Yes, it is true that the arrival of an autistic child disrupts the entire family life. It is necessary to organize differently to accommodate this child with different behaviour. But how do you know if it's autism?

Before you come to any conclusion, it is very important to have a wide knowledge of this disorder. First, we must know what autism is.

There are plenty of definitions on this special disorder. However, we could identify Autism as a severe and early developmental disorder of the child appearing before the age of three. It is characterized by isolation, disruption of social interactions, language disorders, non-verbal communication and stereotyped activities with restricted interests. Usually present in infancy, autism spectrum disorder may appear more prominently when entering school.

"Autism spectrum disorder is characterized by significant difficulties in two areas," says the website of the Quebec Federation of Autism which adds, "that is, communication and social interactions and behaviors, activities and restricted or repetitive interests. Each person with ASD is therefore different, unique, with a set of signs and symptoms. In addition, events can also change over time, and it is often said that there are as many forms of autism as autistic people!
Autism affects three main areas of the child
Social interactions
Communication, both verbal and nonverbal
Behaviour, with repetitive, stereotyped gestures, rituals, narrow interests
What is social interaction?
Interaction plays an important role in one's life when it comes to his or her social life. Without interacting with others, we would not have a better social life. The neurological disorders such as autism disturbs the development of the child and prevents him from building up better relationships with others. The main reason for this is that people with autism will tend to over-interpret or not understand some formalities of everyday life. In the same way, the behaviours induced by this disease are therefore often poorly adapted and poorly understood by people not yet sensitized. People with autism seem to have difficulty in attributing emotions, thoughts and feelings to other people. It must be understood that someone's thinking is essential for community life. For example, we know how a child feels when the ice cream cone in ones hand drops! People with autism have great difficulty in recognizing another person's emotional states, as much as they fail to interpret their own emotions, making social interactions very complex.

What to expect
The child's behaviour will sometimes be inappropriate in the interactions between the child and the parents, but also in a less private situation.The child, who does not understand his environment, risks isolating himself or herself from everyday interactions. It will be very difficult for a person like this to make friends or join groups. Also the child will have difficulty in understanding the socially shared rules (do not make inappropriate comments, etc.). Sometimes we see some of the parents find it very difficult to deal with the inappropriate comments of their autistic child. It is important to have better knowledge of his or her behaviour otherwise, he or she will be helpless.

Also the child will not use his non-verbal abilities (gestures and facial expressions) to facilitate understanding of ideas. He will not naturally seek the company of his peers and may be refractory to interaction in general. Most importantly, an autistic child will avoid the eyes of people who communicate with him. This greatly disrupts the child's ability to build lasting relationships with others.
Causes
To date, no single cause has been found for autism and it is likely that several different causes may lead to the development of signs in autism.Current research strongly suggests that there are neurological and genetic bases. The risk of developing autism does not depend on the social or educational level of the family or ethnicity.

Identifying that your child is autistic has always been a challenge. Let's have a look at the signs and symptoms of Autism.

Signs and symptoms
Although autism is hard to diagnose before the first 24 months, symptoms often surface between 12 and 18 months. If signs are detected by 18 months of age, intensive treatment may help to rewire the brain and reverse the symptoms. That is why scientists say that it is important to identify an autistic child. According to helpgide.org, the earliest signs of autism involve the absence of normal behaviours—not the presence of abnormal ones so they can be tough to spot. In some cases, the earliest symptoms of autism are even misinterpreted as signs of a 'good baby,' since the infant may seem quiet, independent, and undemanding. Some autistic infants don't respond to cuddling, reach out to be picked up, or look at their mothers when being fed.

If your baby doesn't:
Make eye contact, such as looking at you when being fed or smiling when being smiled at
Respond to his or her name, or to the sound of a familiar voice
Follow objects visually or follow your gesture when you point things out
Point or wave goodbye, or use other gestures to communicate
Make noises to get your attention
Initiate or respond to cuddling or reach out to be picked up
Imitate your movements and facial expressions
Play with other people or share interest and enjoyment
Notice or care if you hurt yourself or experience discomfort
As a parent, you're the best person to identify any situation your child is in. There is no one who knows your child better than you. Perhaps you would think that it is the responsibility of the pediatrician. No it is not! You are the one who is responsible for your child's betterment. A quick visit to your pediatrician doesn't allow him to identify all the signs and symptoms of any kind of disorders specially autism. If you are a parent or parent to be, it is your duty to make yourself well educated. The key is to educate yourself so you know what's normal and what's not.

Here we give away the keys to widen your knowledge on this topic. According to scientists and Britannica.com, what you are supposed to do is:

Monitor your child's development.
Autism involves a variety of developmental delays, so keeping a close eye on when—or if—your child is reaching the key social, emotional, and cognitive milestones is an effective way to spot the problem early. While developmental delays don't automatically point to autism, they may indicate a heightened risk.

Take action
Every child develops at a different pace, so you don't need to panic if your child is a little late to talk or walk. It can be natural as well as unnatural. When it comes to healthy development, there's a wide range when using the word normal in everyday conversation. But if your child is not meeting the milestones keeping with his or her age, or you suspect a problem, share your concerns with your child's doctor immediately. Don't wait!

Don't accept a wait-and-see approach.
Many concerned parents are told, "Don't worry" or "Wait and see." But waiting is the worst thing you can do. You risk losing valuable time at an age where your child has the best chance for improvement.
(The writer can be reached at weligamagenavodya@gmail.com)