---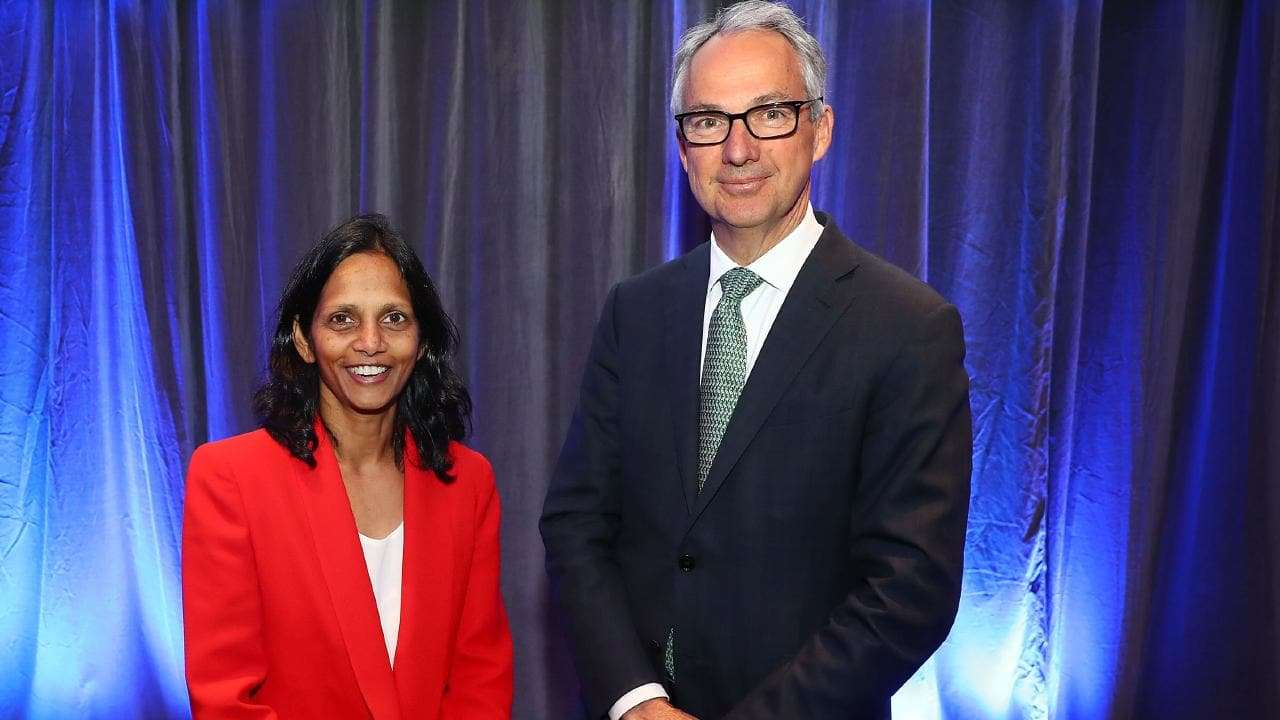 (Sydney) REUTERS: Australian investment bank Macquarie Group has appointed its first female CEO last week, promoting the 10-year head of its funds unit Shemara Wikramanayake to the most senior investment banking position currently held by a woman globally.

Her elevation also marks a new phase for a financial conglomerate known for its strong record of beating profit expectations and the large pay packages of its fiercely competitive staff.

Wikramanayake's predecessors, Allan Moss, followed by Nicholas Moore, each led Australia's biggest investment bank for at least
a decade.

She will take the reins from outgoing Moore in November at a time of intense regulatory and economic headwinds for
financial companies.

"It's always a challenging decision but after 10 years it felt like the time is right," Moore said on an analyst call before the bank's annual meeting, referring to his stepping down.

"With Shemara, we have a really outstanding successor."

Macquarie shares fell almost 5 percent before erasing some of the losses to be down 2.8 percent after the bank coupled its announcement of Moore's departure with a forecast of a profit result in line with the previous year.

The shares have surged 134 percent over the 10 years under Moore's leadership as the bank almost continually grew profits and beat forecasts.
Wikramanayake's unit delivers about a third of its profit, according to Macquarie.

By helping set up and grow the asset management unit into Macquarie's most successful division, Wikramanayake, 56, has been central to its strategy of offseting the high volatility of traditional investment banking and capital markets businesses with more stable units such as funds management.

Wikramanayake's appointment makes her a lonely figure in the top ranks of world investment banking, a male-dominated industry. The only other possible female CEO of an investment bank is JPMorgan Chase & Co Chief Financial Officer Marianne Lake, one of several contenders to replace Jamie Dimon.

"We don't have a lot of females in leadership in the finance sector," Wikramanayake, an Australian of Sri Lankan origin, told journalists in the call.

"We need to provide more flexibility (and) we need to allow more flexibility to males, to have more balance in their life and allow female partners to take a front line in career," she said.

"We are very focused on helping change all of that within the context of the meritocratic way we run our business," she added.

Wikramanayake was the bank's second-highest paid person in the 2018 financial year, according to its annual report, earning a total A$16.7 million, less only than Moore who took home A$18.9 million. Another star employee of the so-called "millionaires' factory", debt banker Ben Brazil, got A$15 million.

"She is an impressive individual, very deeply involved in the Macquarie culture and its risk management structure," said Morningstar banking analyst David Ellis.
"The focus on global infrastructure, the focus on energy, particularly renewables, the interconnection between the five business units, is unique. I'm sure Shemara will treasure that and improve on that."

Fairfax Media reported last year that Wikramanayake had never sold a Macquarie share in 30 years.

She takes the top role in what is expected to be a tough phase for financial services companies in Australia. The sector is facing the country's most powerful type of public inquiry, a Royal Commission, and economists are waiting for the Central Bank to raise interest rates from record low levels, putting downward pressure on dealmaking.

"It is a different world where it won't be so easy," said Steve Miller, an adviser at Grant Samuel Funds Management.

"Achieving superior returns will be more challenging now."