---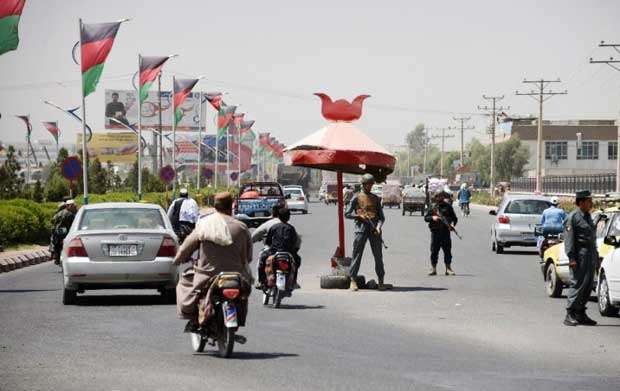 KABUL AFP Oct19, 2018-Afghanistan postponed legislative elections in Kandahar province on Friday, after a Taliban-claimed attack on a US-Afghan security meeting killed a powerful police chief and threatened stability across the south.

Saturday's parliamentary ballot would be delayed by one week, a spokesman for President Ashraf Ghani said in a statement, following an extraordinary meeting of the National Security Council.

The Independent Election Commission would announce the new date, he added.

Preparations for the vote in Kandahar, the Taliban's birthplace, were thrown into turmoil on Thursday when a gunman wearing a security forces uniform opened fire on a gathering of US and Afghan officials. General Scott Miller, the top US and NATO commander in Afghanistan, escaped unhurt, but Kandahar police chief General Abdul Raziq was killed along with the head of the provincial intelligence unit and an Afghan journalist.
Another 13 people were wounded in the assault inside the heavily fortified provincial governor's compound, including the governor and two Americans. The gunman was killed.