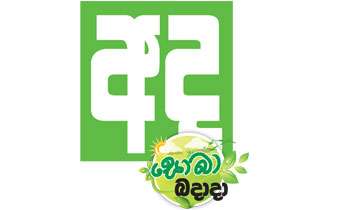 A new initiative by our sister paper Ada, titled 'Sobha Badada' will dedicate every Wednesday issue to discuss environmental issues - to explore and give voice to the green revolution.
This initiative is the first of its kind in the country.
Ada's website www.ada.lk will also be highlighted in green on Wednesdays indicating priority to articles related to the environment.