---
UPA's Karuppiah Ramakrishnan representing the Kirula Ward wants montessoris that teach children in Tamil

The Local Government Elections are four days away and all candidates are gearing up for the big event. Contesting for the Colombo Municipal Council (CMC) from the United Progressive Alliance (UPA) Karuppiah Ramakrishnan representing the Kirula Ward has a vision to work towards transparency in politics. Having completed his degree in media at the University of Sri Jayawardanapura, Ramakrishnan has over 10 years of work experience as a sports journalist and has contributed to a leading English newspaper in the country. Speaking to the Daily mirror , Ramakrishnan shared his plans for Colombo and its people.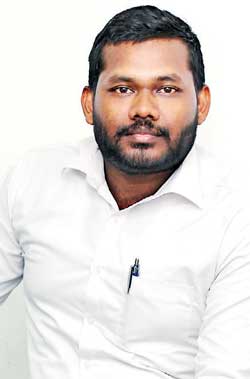 QWhy did you want to enter politics?

For me politics is a volunteer service. I have been involved in Rotaract and other youth activities and have always worked for the community. People join politics to earn more bucks and this is where they go wrong. Our party led by Mano Ganesan has produced two cabinet ministers and one state minister. At the provincial council level we have 16 members. We're a strong party supporting the Tamil population and as a youngster I wanted to be involved in it to make a change.

QHow challenging is the new electoral system for newcomers?

It is very easy to work under the new system. Each representative has to look after his or her particular ward. If the people vote for the correct person he or she will make sure that the people are very well represented. Now they don't have to go collecting a higher number of votes from each city to win an entire electorate. Nobody can have his or her own way with this system and that is another positive. We can all work independently for the benefit of the people.

QThere are many Tamil people in Colombo. As a minority what major issues do they face?

Issues in Colombo are common to all its people. Although we talk about just four lakhs of people in Colombo we need to consider upgrading the infrastructure facilities to benefit people visiting Colombo on a daily basis. The CMC should set an example to the rest of the municipal councils, but there has been very little progress over the past years. Dengue is another issue we need to concentrate on. I don't remember the CMC being represented by a Tamil mayor during the past few decades. I remember that just after we received independence, a Tamil mayor was elected to office for a brief 10 months. Why has it happened that way? Therefore there's a nationalist issue here. The CMC has 16 Montessori facilities that accommodate children of low income families. But they are conducted in Sinhala medium and it's a challenge for Tamil children. Therefore such issues need to be looked at using a more holistic approach which will benefit everyone.
Now they don't have to go collecting a higher number of votes from each city to win an entire electorate. Nobody can have his or her own way with this system and that is another positive. We can all work independently for the benefit of the people.

QWhat are your plans for Colombo?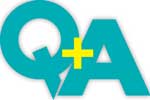 Dengue is one of the major issues. The only solution for dengue is fumigation which is bad for the environment. It not only kills the mosquitoes, but it disrupts the food cycle as well. Therefore it's not a practical solution. We need to encourage people to stay clean and make sure that their gardens are properly maintained. That way this issue could be solved. Other countries don't carry out fumigation to control the mosquito issue. If not for the British, the CMC wouldn't even have had a building today. The UNP was in power for 60 years and what have they done?

Another issue is that the CMC introduced an e-Tax Online Payment system. But this system could be extended to other services as well. Therefore technology could be effectively used to make it more efficient.

Traffic needs to be controlled immediately. If the CMC puts in more thought to control traffic they could use a GPS system to indicate those entering Colombo where there is more traffic. It could be like a digital guide to Colombo showing people where they could find a washroom facility, a café and other places they would wish to visit. When we walk along Rajakeeya Mawatha, the environment is different to that in Maligawatte. Why couldn't we plant more trees in Colombo? People in underserved developments live with minimum facilities. Some even don't have space to pull up a clothing line and instead use a current wire to hang their wet clothes. This is the sad side of Colombo which we as a party will focus on.

QPeople have the tendency to abstain from voting as they claim that the system is corrupt. What is your message to them?

If you exercise your voting rights during this election, you can elect someone who will work for your ward. Therefore people need to vote wisely. When these candidates go canvassing people can always ask for their educational qualifications and professional background, that way people can be sure about their vote. This is not the old system and therefore they do not have to worry. People have the power this time.