Umair Wolid – Reporting from Galaxy Note 09 unpack event Delhi, India
Samsung's flagship phone is back and it is better than ever, it comes with a 6.4-inch Super AMOLED screen, a dominant speed and an excellent camera with some fascinating AI features to top it up. Samsung launched its Note 09 for the Sub continent market at a grand event held in Delhi, India which was hosted by DJ Koh, The President and CEO of IT & Mobile Communications Division , Samsung Electronics.
"The galaxy note is very close to my heart, It is not just another smartphone, It is packed with speed and power performance" stated DJ Kho stated.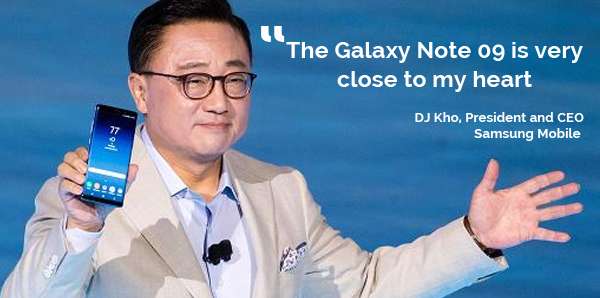 With many competitor flagship phones lined up we looked at some key features of the phone.

01. Massive Battery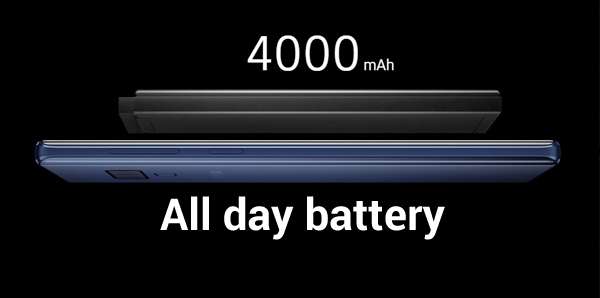 Do you have a charger cable..? Yes this is a common question you would hear in your office environment. NOTE 9 would possibly have rectified this problem as it comes with a massive 4000mAh Li-Po battery which should last a whole day and get your day in day out work without worrying about charging. The battery is the biggest ever built in a Galaxy flagship phone.
---

02. Store more – Delete less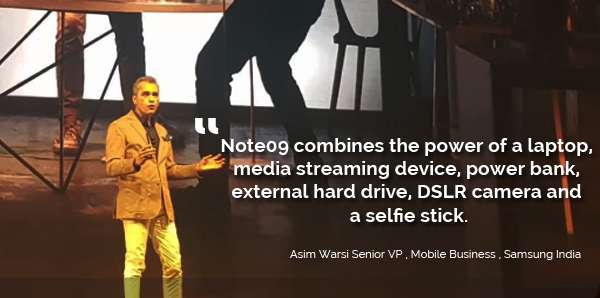 With the NOTE 09 you do not have to worry about which photo to keep or which photo to delete in order to save space, NOTE 9 comes with fascinating storage options, one is a 128GB and the other with a massive 512GB hard space, further you have the ability to add an external memory card and extend it up to 1TB.
'You could store up to 500,000 images, 200,000 songs, 500 movies and now it is safe to say you can say bye bye to your external hard disk' stated Asim Warsi Senior VP , Mobile Business , Samsung India
---

03. The Improved S-PEN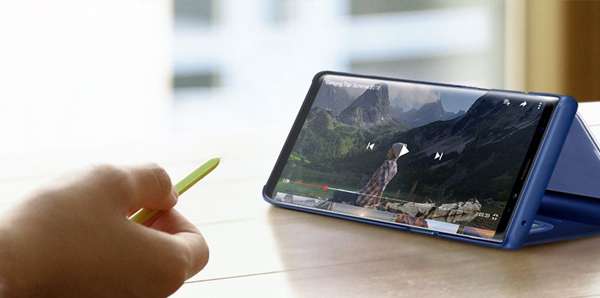 The S-PEN comes with some bright and charming colors and backs its style with some captivating features such as a remote shutter operation for the camera which lets you take the perfect selfie or a groupie, it further works as a music controller where you can play your media as well as a You tube controller plus it works as a presentation clicker where you can run through your presentation just using your S PEN
S-PEN full charges in a mere 40 seconds when embedded in the phone and with the Bluetooth Low Energy (BLE) built-in the S-PEN it works from up to 30 feet away.
---

04. Packed with Speed and Power



Note 09 is a super powerful smartphone with cutting edge 10mm processor and support for the fastest network speed available in the market (upto 1.2gigabits per second) to stream and download without slowing down. Asim Warsi states that the future of internet is now ready with the note 09 speed and power.
---

05 An intelligent camera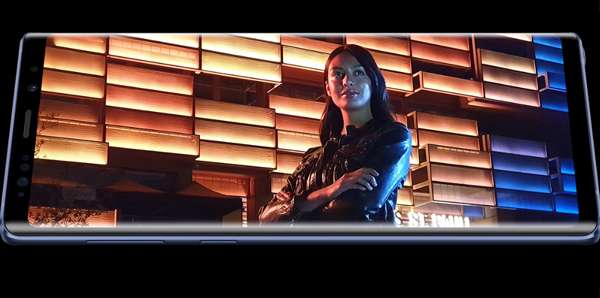 Note 09 backs up its features with an intelligent camera which detects the flaws (Flaw detection) and notifies you immediately so you don't have to worry if the picture is not perfect. The Galaxy Note 9 camera also has a new feature that will automatically detect one of 20 scenes — like food, a flower, a person or a landscape and then adapt the settings to take the best picture it can.
Samsung claims that note 09's camera is Samsung's smartest yet and the results of some of the Note 09 camera captures are quite stunning with bold colors and dynamic definition. Note 09 camera is technically a DSLR camera in your pocket.
---
Colors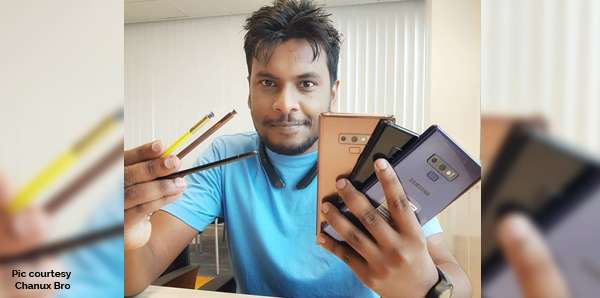 Note 09 comes to the Sri Lankan market with 3 bold and vibrant colors , Metallic Copper, Midnight Black and Ocean Blu
---
Price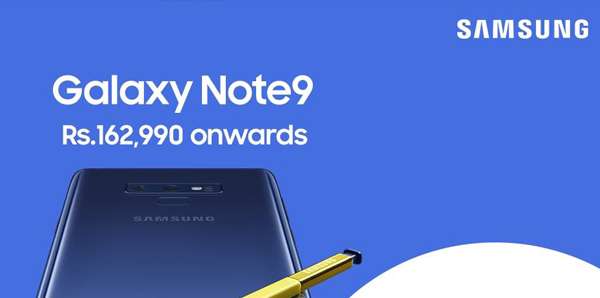 The 128GB Note 09 priced at Rs. 162,990/= and the 512GB priced at Rs.203,990/=
---
The Note9 is shaping to be the best flaghship level professional smartphone on the market, and that's not a stretch - the previous Notes also have been known for being excellent versatile pros. The premium Galaxy technologies come standard with Note09, fast wireless charging, Samsung Dex which makes you use your phone as a Laptop and many more powerful features and its safe to say it could be the next gen smart phone.