---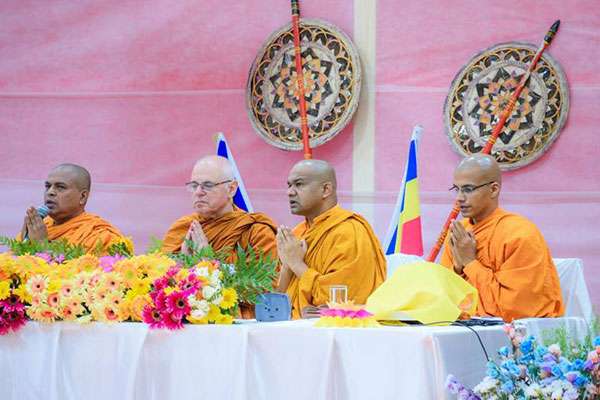 'Ehipassiko', Esala pinkam series organized by the "Buddhist Friends Of Israel" association was recently held at the Beddani Conference Hall in Tel Aviv, Israel.
Most Venerable Mawarale Bhaddiya Thera, Thalapath Kande Sirinandha Thera attended the event from Sri Lanka.
Alms giving programme was also held under the guidance of Venerable Bokannaruwe Devananda Thera, resident monk of Patigotha Temple in Israel and Venerable Bokunnaruwe Banthe Panyananda Thera with the support of the Sri Lankans employees in Israel.