---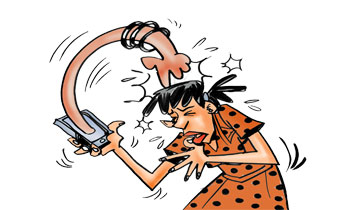 A female teacher who had discussed her family life including details of her sexual life with a woman she got to know over the phone, had been put in a compromising position after the latter tried to blackmail her.
The teacher and the woman in question had become bosom buddies quite by accident after the former got a call from the woman's mobile phone.Their discussions had become more and more frequent and started to include the teacher's sexual preferences as well after she got married while the friendship between the two, that was limited to phone conversations, was still going on.
Out of the blue the teacher had received a call from her 'friend' threatening to reveal details of her sex life to the principal of the school she was teaching at.
Perturbed by the call, the teacher has lodged a complaint with the Aluthgama police asking them to find the woman who had blackmailed her. (Thusitha Kumara de Silva)