---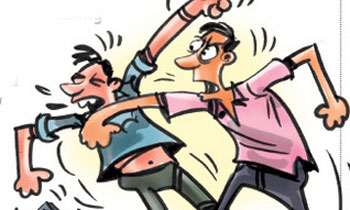 A clash that broke out between two groups of second year students of the Engineering Faculty of the Polgolla Open University over a SMS yesterday was broken up by the Katugastota Police.
The contents of a message sent by a second year student of the faculty to a fellow student had been interpreted as a threat and and argument that had ensued had escalated into a brawl, police sources said.
The security unit situated at the university had been unable to intervene in the brawl.
However with the intervention of the Chief Inspector Jayantha Samarakoon OIC of the Katugastota Police, the parties to the dispute were summoned to the police station and given a dressing down. The two rival groups left the station after having signed the police record book and given an assurance that they would not resort to this type of behaviour that would bring discredit to the university.(Dammika Gunawardene)