---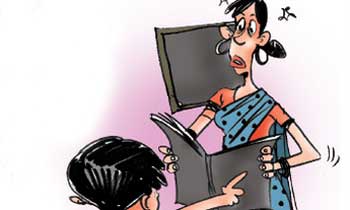 A teacher of a grade eight class of a school in the North Western Province was teaching the students the use of opposite phrases.
After explaining to the students the composition of the opposite words, she had instructed them to write five words with opposite meanings. One of the students had written Up, Down, Sky and Earth and Mother and Father. The teacher lost no time in explaining that the words Mother and Father are not opposite words but opposite genders and not to write nouns in their answers.
The student concerned replied to the teacher that the words Mother and Father are truly opposite words as for everything they keep on arguing and fighting, and this morning too it had happened. The entire class roared with laughter.
The teacher broke this news to another teacher during the recess and her reply was ,"the student may be correct and you are wrong". All were amused by this reply.(Upasena Liyanagama)