---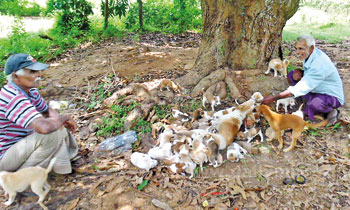 Residents of Padaviya were in a rude shock yesterday to find 15 dogs, a bitch and 70 pups dumped in a paddy field in the area by some unknown persons.
Many of the pups were already starving as there was only one bitch to feel all of them, the residents say.
They had informed the Padaviya police and the Health Services office in the area of the incident.They said they had tried their best to find shelter for some of these pups but were still on the lookout for more kind-hearted people to take in and look after the others.