---
KANEOHE AFP Dec26, 2016-US President Barack Obama on Sunday visited American troops at a Hawaii military base, the last time he will participate in his holiday tradition as commander-in-chief.
Obama and the first lady Michelle visited the Marine Corps Base Hawaii in Kaneohe Bay, close to where the presidential couple are vacationing with their daughters.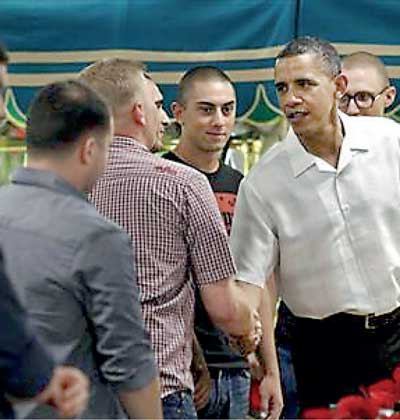 Speaking weeks before President-elect Donald Trump's scheduled inauguration, Obama called his time as commander-in-chief "the privilege of my life." "Although this will be my last time addressing you as president, I want you to know that, as a citizen, my gratitude will remain and our commitment to standing by you every step of the way -- that won't stop."
The Obamas traditionally take their year-end vacation in Hawaii. The US state holds special resonance for the president, who was born and spent much of his youth there.