---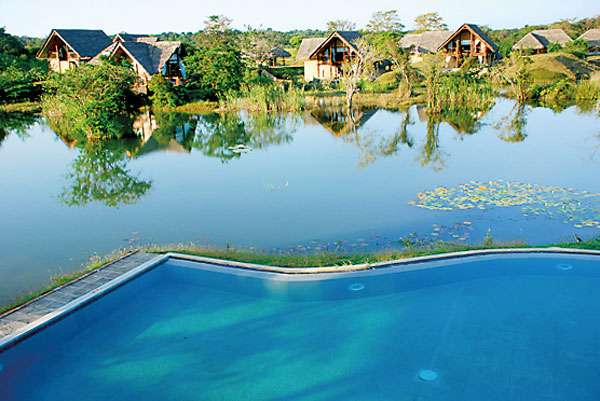 Jetwing Vil Uyana, a flagship property of Sri Lanka's premier hospitality brand Jetwing, walked away with the Environment Award at the 2014Tourism for Tomorrow Awards organised by the WorldTravel & Tourism Council and held in Hainan, China.

The win is historic to say the least, as the unique ecoluxury resort beat tough competition in the form of Great Plains Conservation and Skyrail Rainforest Cableway and this is the first time a Sri Lankan property has won at this prestigious ceremony.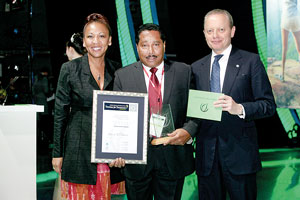 The WTTC Tourism for Tomorrow Awards are one of the world's highest accolades in the Travel & Tourism industry.They are aimed at recognising best practice in sustainable tourism within the industry worldwide, and each year receive hundreds of applications from all over the world. Applications can be made under six Award Categories – Destination, Environment, Community, Business, People, and Innovation.The judging process then begins, with a threestep process including site visits, and an international team of 18-20 judges possessing a range of backgrounds and expertise in the travel and tourism industry.

For the 2014 Awards, 18 finalists were selected under the six categories including Cathay Pacific Airways,TUITravel, and Abercrombie and Kent. JetwingVil Uyana is now in its 8th year of operation, and is no stranger to the international limelight – being listed by National Geographic last year as one of the Best Eco-lodges of the World.The property features 30 dwellings in five distinct categories: Water, Paddy, Forest, Marsh and Garden. Originally an unutilised plot of land in a remote location a few kilometres from the ancient Rock Fortress of Sigiriya, Jetwing embarked on an ambitious project to create a man-made wetland that provides the perfect blend of luxury and nature.

Launched in 2006, JetwingVil Uyana was considered a fool's dream – situated far from the traditional tourist destinations, a massive investment, which involved a complete reimagining of an abandoned dry land previously used for slash-and-burn agriculture, and created during a time of unrest and conflict. Over the years, the property which has oft been referred to as "Sri Lanka's best eco-resort" has grown in reputation, and has been a member of Small Luxury Hotels of the World since its inception.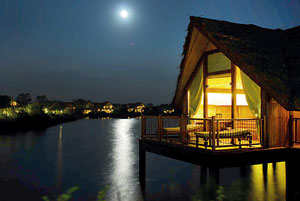 Aided in their efforts by renowned eco-architect Sunela Jayawardene, the project went above all expectations.The grounds have now become home to many species of flora and fauna, including 80 species of birds, 17 species of mammals, 36 species of butterflies and 21 species of amphibians now residing within the hotel grounds as well as rare and threatened Otter and Fishing Cats.TheVIP guest is the endangered Grey Slender Loris - looking like it is now a full time resident, with a growing population and with a separate area marked as a Loris Conservation site; the first in the country.

With a 94% approval rating on the largest independent travel site, TripAdvisor, Jetwing Vil Uyana receives raving reviews on a daily basis. Jetwing has plans to expand the property, and add 5 more dwellings to the current inventory whilst maintaining the spacious elegance it is renowned for world over.

'JetwingVil Uyana has always been a property that we have looked upon with pride.We set out to do something different in the tourism industry, and to also see if such a project could be sustainable. Over the years, we find out that we are indeed on the right track, as evidenced by this prestigious award. My thanks go out to our engineering and construction team, Sunela, associates of JetwingVil Uyana, and WTTC and their judges for bringing a vision to life,' said Hiran Cooray, Chairman of Jetwing.

Considered a priority, sustainable and responsible practice is implemented through the award winning Jetwing Eternal Earth Programme; with energy efficiency, community upliftment, and education of earth saving measures to schoolchildren being a few tenets of the Programme.