---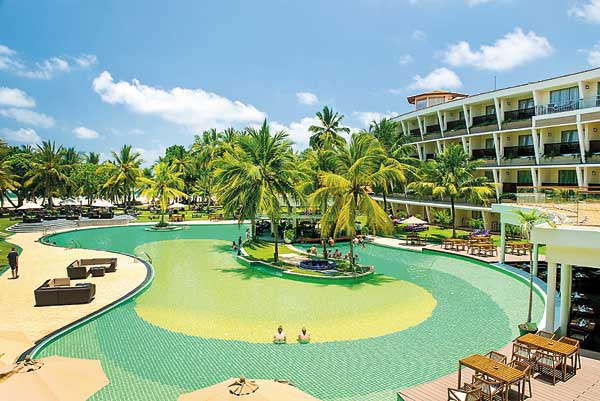 The Eden Resort & Spa was named as one of TripAdvisor's Travellers' Choice Hotels for 2015, amongst 25 listed in Sri Lanka alone.
This award now puts The Eden on the map amongst 8,151 hotels, B&Bs and inns around the world, which received the prestigious Travellers' Choice award this year. Winners were determined based on millions of reviews and opinions collected in a single year from TripAdvisor travellers worldwide.
The Travellers' Choice Hotels award does more than just honour properties with remarkable service, quality and value. "TripAdvisor's community of millions of travellers has helped us highlight some of the very best hotels from around the world," said TripAdvisor Chief Marketing Officer Barbara Messing.
"The Travellers' Choice list of thousands of award-winning properties is perfect to inspire travellers as they think about their 2015 travel plans. From opulent, luxury hotels to budget-friendly B&Bs - those looking for accommodation can research, compare prices and book a Travellers' Choice property on TripAdvisor or any other hotel that meets their travel needs."
"It is certainly an honour to be a recipient of the TripAdvisor Travellers' Choice award again. The team at The Eden Resort & Spa all work very hard to ensure every single guest has an experience that is unforgettable, while ensuring top quality service at all times. While extending this award and its merits to our entire team, I must reiterate that we will continue to upkeep our top service offerings," statedThe Eden Resort & Spa General Manager Eksath Wijeratne.
Rated on TripAdvisor as the #1 hotel in Beruwela, The Eden has over 900 reviews, with a 4.5 bubble rating. Reviews commend the hotel for a number of things including its courteous and attentive staff, the beautiful property and the stunning view.
Nestled on the golden coastline of Beruwela, The Eden has on offer 158 rooms and suites. The hotel also has newly refurbished banquet facilities accommodating 225 pax, a uniquely designed swimming pool, restaurants, bars, a fitness centre, Ayurveda spa, water sports centre and a host of other facilities and services designed to make a tropical holiday, a truly memorable experience.