---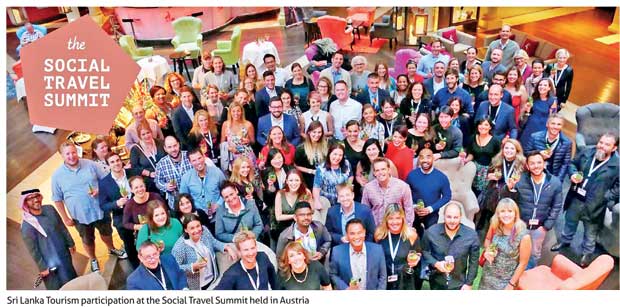 Use of travel bloggers and social media influencers have been a highly effective tool for most of the destination management organisations around the world, capturing unforgettable moments and sharing them among friends (mostly unseen before) is getting increasingly popular and it has been recognised as an effective way to promote Sri Lanka.

Up to now, over 500 social media posts have been shared of many tourist locations in Sri Lanka. Various social, media sites such as Twitter, Instagram and Facebook were used to share these posts and the total media engagement up to now has been nine million and is likely to increase further. Sri Lanka had 16 bloggers who visited the country up to now and before their visit to Sri Lanka the combined follower base of all these Travel Bloggers were recorded as 3.6 million, which after their visit the total reach has exceeded up almost to nine million.

Inserting this simple but strategically lucrative digital process into the action plan, Sri Lanka Tourism is hosting international travel bloggers and social media influencers by offering them memorable experiences within the destination Sri Lanka. These visiting bloggers and social media influencers are taken around the country covering various aspects including, Wild Life, Cultural Heritage and many others. Depending on the specific interests of the bloggers and social media influencers, each and every programme has been tailor-made to offer greater insight about Sri Lanka.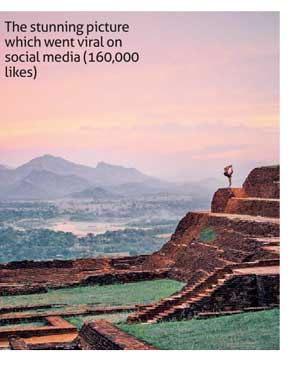 Sri Lanka Tourism hosted travel bloggers and social media influencers from Australia, Norway, Spain and Philippines in October. The group of bloggers who were hosted by Sri Lanka Tourism in October, were passionate to experience active, adventure, meditation, culinary and lifestyle travel. Hence, the programme was designed by Sri Lanka Tourism under the theme of adventure and active travel. The programme offered a greater insight of Sri Lanka to the rest of world. The overall combined social media followers' base of the group was over one million. The group travelled around the island over 10 days, covering some of the most exotic locations such as Sigiriya, Pidurangala, Riverstone-Matale, Ella, Train ride to Nuwara-Eliya, Diyaluma Falls, Beragala and Tangalle.

While touring around the island and at the end of the destination familiarisation tour programme, the bloggers created numerous social media and blog posts about their experiences including blog articles, Facebook posts, YouTube videos and Instagram posts. Overall social media engagement they have gained out of the total posts were over seven million with the 15-day tour. As these posts are going on viral with various social media platforms, the involvements expected rise gradually. Moreover, popular social media pages such as UNILAD (33 million Facebook followers) and Beautiful Destinations (9.8 million Instagram followers) shared bloggers posts on Sri Lanka where those had gone viral among millions of viewers and creating positive impressions.

Other social media websites included journeyera.com from Australia, jordentually.com from Australia, solmates and martinsolhaugen.com from Norway, averlovinit.com from Philippines, and Neyuma.com from Spain, Journey era.com from Australia which has a social media fan base of 252,700 had a number of 34 posts on Sri Lanka which highlighted the maximum number of posts from all the travel blog sites.

Various hospitality partners from the Sri Lanka hospitality industry (including Jetwing Hotels, Serendib Leisure, Cocoon Hotels, Ananthara Peace Heave, Tangalle, Mount Lavinia Hotel, Movenpick Hotel) collaborated with Sri Lanka Tourism to organise this social media promotion for destination Sri Lanka a success.
In the month of September, Sri Lanka Tourism participated at one of the leading international Blogger summits in the Europe, known as 'Social Travel Summit' - Austria, in order to create international awareness about the destination within global digital travel community and invite to experience Sri Lanka.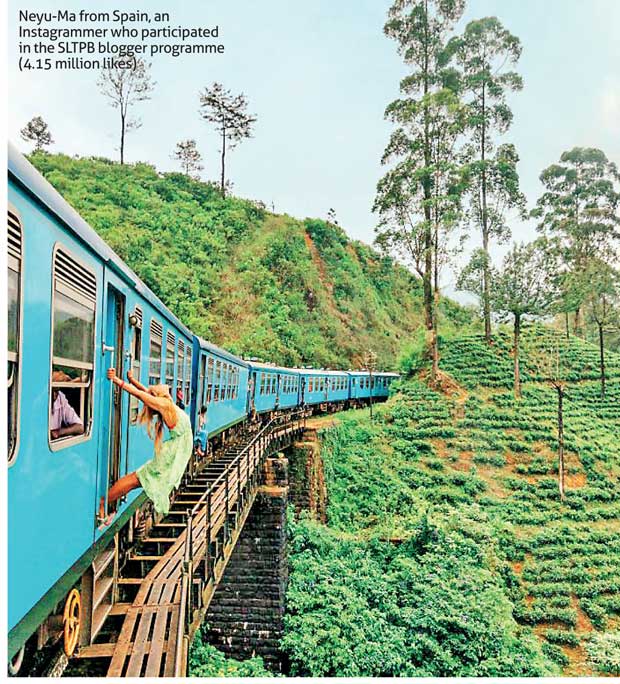 During this three days event, Sri Lanka Tourism engaged with some of the leading bloggers and social media influencers from around the world. Sri Lanka Tourism made successful communication with various destination management companies including Visit Britain, Austrian Tourist Board, Tourism Gratz, Kitsbhul Tourism, Thailand Tourist Board in order to work together with social media promotions and share information about lucrative travel blogger activities.

Due to the successful participation at the Social Travel Summit in Austria, Sri Lanka Tourism was able to organise successful destination promotional blogger trip to Sri Lanka, to put the island nation on the top of the list as an ideal travel and holiday hot spot.