---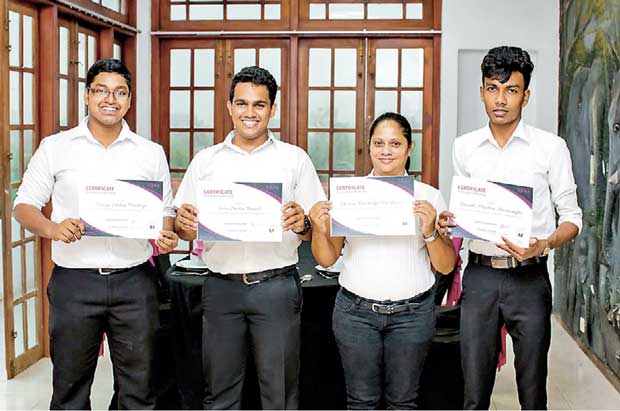 The TRAc NVQ programme graduated its second batch of students, providing the participants with a suite of certificates essential to be marketable and better their skills and knowledge in the hospitality industry.
The NVQ hospitality course offered by TRAc includes Certificates in Housekeeping, Front Office, Bar Stewarding and Restaurant Service. They have included some additional key areas of focus that would engage students and give them special attention with their unique style of training and a good balance of local and foreign lecturers.
Speaking of graduation TRAc CEO Natasha Bergenvik said, "Even though it isn't essential for students to follow a course or get a qualification in the service industry to gain employment, we have leaders in the service industry praise the calibre of students that do pass out of TRAc.
I am very proud of the second batch of students that have graduated, it is with great pleasure that I am able to say that every organisation we placed them in for their practical training segment has absorbed them as full-time employees."
The practical classes in restaurant service include some of the following training sessions: participants are trained in the 'service cycle' and learn everything from setting tables to seating customers, taking orders, serving drinks, serving plates of food, clearing tables and finalising the customer account and then everything in between.
The participants are also trained in bar operations. They learn how to set up a bar for service, take drink orders and then prepare and serve alcoholic and non-alcoholic drinks. Prepare and finalise customer accounts and process financial transactions.
The basic requirement to follow the TRAc NVQ qualification is that you are 18 years or above, have passed your O/L exam and have a very basic understanding of the English language and most importantly be willing to work hard to achieve your ambition.