---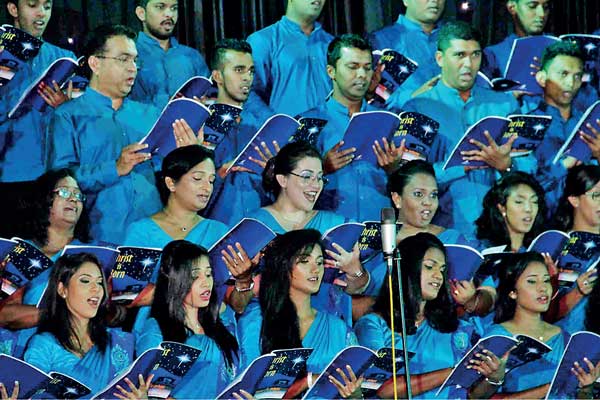 It is that time of the year again, when SriLankan Airlines' Christmas Carols Service - Christmas on Wings - fills the air with Christmas cheer and spreads warmth. Being held for the 33rd consecutive year, 'Christmas on Wings' comprises talented voices from amongst the airline staff itself, who come together for this endearing performance regardless of religion or ethnicity.
Presented as a Yuletide extravaganza of music, dance, drama and prayer, 'Christmas on Wings' is an annual event in the airline's social calendar that is eagerly awaited by its staff as they organize the entire evening themselves, strong supported by the senior management of the airline.
'Christmas on Wings' is scheduled to be held on 17thDecember 2016 at Bishop's College Auditorium at 6 pm. The Chief Guest on the occasion will be the Chairman of SriLankan Airlines, while Ven. Devapriya De Archdeacon Emeritus will deliver the Christmas Message on the occasion.
The entire performance is enormously captivating, with costumes, song and dance adding to the festivities of the Christmas season. Organizing this event every year provides staff with an ideal opportunity to forge bonds with colleagues and work together in a true spirit of camaraderie and fellowship. This cultural evening provides management and staff of SriLankan Airlines the opportunity to rejuvenate mind and spirit as they enter the New Year.
'Christmas on Wings' is a very professional performance by staff who joyously sacrifice free time practicing for this gala evening. Dave De Visser will be conducting the powerful choir of about 35 carollers, while the drama is mounted by Pathum Wijayasooriya. Choreography for the dance troupe will be done by ChamikaComester. Entrance is free for the public.