---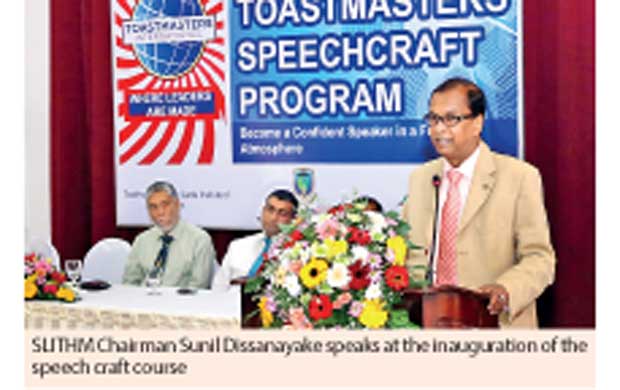 In a move that would further raise its profile, the SLITHM has teamed up with Toastmasters International to enable its students to develop speech craft and presentation skills.

The Toastmasters Club of the SLITHM was inaugurated last week by SLITHM Chairman Sunil Dissanayake and District Director DTM Ajantha Jayawardena.

Speaking on the occasion Dissanayake noted that unlike other social clubs, the newly established club will focus on personal development, especially public speaking skills.

He said that the SLITHM students would immensely benefit from the new venture as their roles involved public interaction and effective communication.

"It is up to the students to make full use of this opportunity provided to them and develop their soft skills, which will help build confidence," he said.

SLITHM Director General Buddika Hewawasam noted that communication is key to the success of the tourism industry.

"Tourism needs skilled communicators and competent speakers, especially in the frontline positions. This programme will help our students to become effective communicators."