---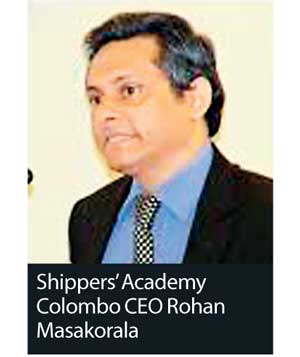 Hanjin Shipping Co. Ltd is South Korea's largest and one of the world's top 10 container carriers in terms of capacity, transporting over 100 million tons of cargo annually. It filed for bankruptcy protection on Wednesday and in an immediate reaction, the US ports began turning away its ships from ports. With a fleet of some 200 containerships, bulk and liquefied natural gas (LNG) carriers, the company had a debt of over US $ 5 billion when the credit agencies decided to withdraw support and the line collapsed.

The US ports began turning away its ships and Wall Street Journal reported that the port terminals from New York to Georgia to California would turn away outbound containers destined for Hanjin ships, sending US exporters scrambling to rebook, truck, reload and repack their cargo into other carriers' containers.

"The collapse is blamed on bad management and planning and due to the global economic conditions as well. We don't know what will happen to the ships with the cargo on board as some of them have been seized. There will be delays, legal implications and confusion and further uncertainty in the shipping industry over the next few weeks," said Shippers' Academy Colombo CEO Rohan Masakorala.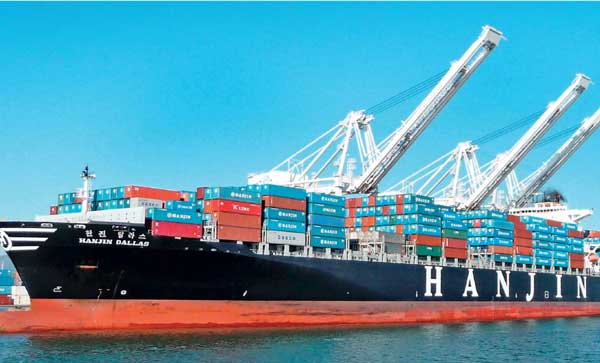 This collapse has sent sudden ripple effects to the maritime industry and shippers as the freight rates out of Korea to the US jumped by 50 percent as the manufacturers scrambled for alternatives for space in a season where demand was gradually picking up for Christmas. Asia-based freight brokers estimate about 25,000 containers cross the Pacific each day on Hanjin ships.

"The Sri Lankan market too will feel this market volatility but at lower impact immediately, as its exporters are less dependent and exposed to Hanjin and bookings to the US are made mostly through other carriers. However, in the medium term, this will have an impact on the current low freight market and other carriers may enjoy a rate rise. It has certainly not helped the troubled shipping industry and volatility and more liner consolidation will happen," Masakorala further observed.