---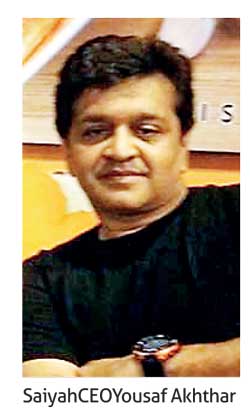 By Lahiru Pothmulla
Pakistan, one of Sri Lanka's cricketing neighbours, has a large number of tourist attractions as well apart from the sport, a Pakistani travel company said recently.
The representatives of Saiyah, a Pakistani destination management company, was in Sri Lanka recently to meet Sri Lankan travel operators, Officials of the Pakistan High Commission and SriLankan Airlines to promote Pakistan tourism and to discuss issues faced by Sri Lankans when touring in that country.

SaiyahCEOYousaf Akhtharsaid Pakistan is safe for travellers and this was proved by Sri Lankan Cricket team visiting there.

Commenting on attractions, he said Nanga Parbat or the Killer Mountain of Pakistan which is the ninth highest mountain in the world was a major attraction among tourists. Akhthar's wife was the first woman to climb the top of the killer mountain.

Meanwhile, PunjabGovernmentWalled City of Lahore AuthorityCrafts and CultureDeputy DirectorAisha Khansaid they met with the Cultural Attache of the Pakistan High Commission in Sri Lanka to talk about visa and other regulations, concerns of Sri Lankan tourists.

"We met the Cultural Attache and he assured that there won't be any hurdles in documentations. It is true that if a Sri Lankan tourist applying for Pakistani visa, they need to submit the invitation letter from a Travel Agency.

This, I believe, is not a hassle. Having a travel operator when travelling in another country is advantageous in all aspects. A tourist can always have an efficient time when sponsored by a travel operator," she said.

She said the Walled City of Lahore, Mohandejaro Harappa, Karachchi and Islamabad are some of the attractions of Pakistan and added pilgrimages or religious tours were also popular among tourists in places such as Taxila and Gandhara.

Khan said Saiyah provides adventure and sports tours as well and hoping to promote Pakistan tourism at Single Country Exhibition to be held early next year.
"Sri Lankans will really enjoy the snow in Lahore," she said. The representatives of Saiyah met about 20 Sri Lankan travel operators during their stay in the country and the local travel operators are scheduled to visit Pakistan on a tour to check conditions there.