---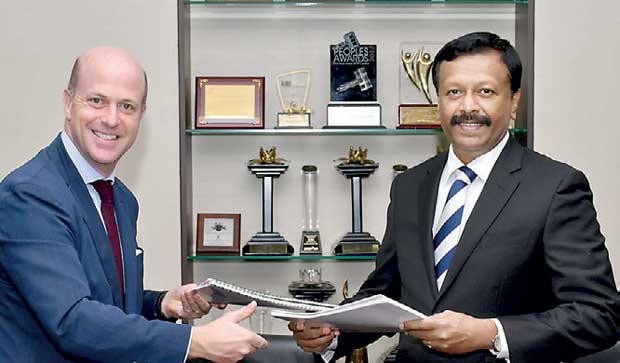 The most luxurious global vacation brand, Club Med, has been gifting its clients the core emotion of happiness during their stay at its 80 exclusive properties around in some of the most beautiful natural settings in the world.
The opening of a Club Med vacation village in a location instantly shines the spotlight on the locale and the nation. In recent months, Club Méditerranée SA, commonly known as Club Med, a French company, has accelerated its strategy of growth and international expansion - and the newest location to come under the Club Med brand umbrella is LOLC group's Riverina Resort in Beruwela. Sri Lanka's natural beauty and the strategic location of the Riverina property reflect the exclusivity that Club Med looks for in its new locations.
Scheduled for completion in 2019, Sri Lanka's First Club Med will be the first Club Med in South Asia, giving it a unique positioning in the region.
Representatives from Club Med SAS and LOLC signed Management and Sales and Marketing agreements to brand, market, manage and operate Riverina Resort as the First Club Med Resort in Sri Lanka. The signatories to the agreements were Club Med SAS East and South Asia and Pacific (ESAP) CEO Xavier Desaulles and LOLC group Managing Director/CEO and Riverina Resorts (Pvt.) Ltd Director Kapila Jayawardena. Also present on the momentous occasion were LOLC Director and Riverina Resorts (Pvt.) Ltd Director Kalsha Amarasinghe; LOLC CFO Sunjeevani Kotakadeniya; South East Asia and Pacific Human Resources VP Thierry Ricard; Club Med SAS Regional Development Manager Marc de Jouffroy; and other officials. LOLC has forged strategic partnerships across its business sectors and this collaboration with yet another international brand reflects the strong investment potential of the group.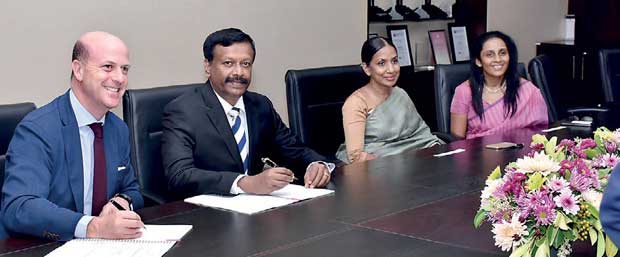 Club Med intends to transform the Riverina Resort property positioned along the Golden Mile of Beruwela to the most sought-after family holiday resort in the Indian Ocean. Once completed, the 367-key Riverina Resort which is scheduled to open in 2019 will be a jewel in the crown of beach resorts in the region and the largest resort in Sri Lanka. LOLC group was looking for a reputed global leisure brand with a difference to infuse excitement and a new experience in Sri Lanka's tourism sector.
Club Med will bring a new and interesting flavor which will stand out as a unique club concept. As the world's premier club resort operator, Club Med is patronized by affluent clients and the establishment of Club Med in a new location automatically elevates the profile of the destination. Bali, Cancun, Punta Cana, the Maldives and Phuket are perfect examples of destinations launched into the list of world-class destinations after Club Med's first resort was established in those locations.
Sri Lanka, with its combination of culture, history, nature and people has many delightful experiences on offer and will benefit from the global marketing reach that Club Med possesses to transform the Sri Lankan property into a hot favourite with its upscale clientele. Club Med delivers a great interactive, social experience with special events and excursions, and the warmth and passion that Club Med staff exhibits is legendary.