---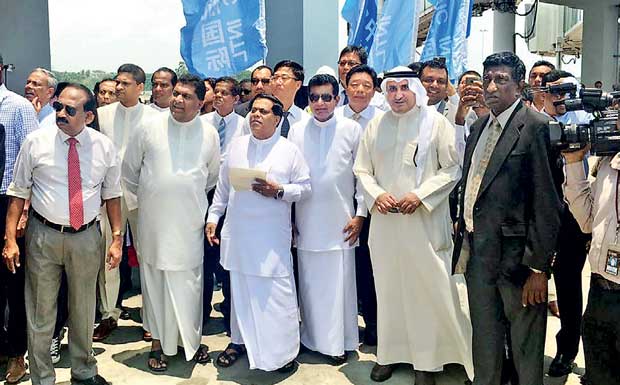 Kuwait Airways to operate 10 flights to Colombo weekly with runway opening
Kuwait Airways, the national carrier of the State of Kuwait announced the increase in frequencies to Colombo with effect from 08th April with the runway renovation completion.
Airline will increase from current daily operations to weekly 10 flights with latest Airbus A330-200 operation and will now offer 8900 seat and cargo capacity of 462 tons in and out of Colombo.
Kuwait Airways will be the only airline to offer consistent First Class operation, flatbed and Wi-Fi on all flights from Colombo and will connect to all major European hubs, USA and Gulf Middle East with convenient connections.
The twin-aisle wide-body aircraft provides all passengers with an abundance of personal space, and the modern cabin allows for 18-inch wide seats that can bring a level of comfort and relaxation to long-haul flights, even in economy. A330s also provide the quietest cabins in their class, while ambient lighting options add to the A330-200's stylish and classy design and help reduce the effects of jetlag.
Kuwait Airways has started 03 class operations from Colombo and the A330 aircraft are configured with 17 First Class, 30 Business Class and 195 Economy Class seats. Kuwait Airways also offers the flatbed facility seating on all ex-Colombo flights.
The oil-rich nation started their online operation to Colombo way back in 1973 with more than 44 years of continues operations history. With the increase Kuwait airways will operate 5 morning flights and 5 day-time flights with the state of the art A330-200 aircrafts on Monday, Wednesday, Thursday, Saturday and Sunday on flight KU362 departing from Colombo at 01:25 a.m.
Further, on Monday, Tuesday, Wednesday, Friday and Saturday on Flight KU364 departing from Colombo at 11:20 a.m. local time. The two different timings of schedule from Colombo to Kuwait will provide convenient connections/increased frequencies for passengers beyond Kuwait to Gulf, Middle East, Europe and USA.
The airline has already upgraded their fleet by adding five A330-200, Seven A320CEO and six Boeing 777-300ER and remaining four Boeing 777-300ER aircraft, to be delivered before the end of September 2017, as part of a larger 'fleet acquisition plan' that will see the addition of 10 A350 and 15 A320neo aircraft arrive, between 2019 and 2021. At the conclusion of the airline's transformation plan (2021), Kuwait Airways will have the youngest commercial airline fleet in the world.
One of the airline's immediate-term priorities has been to increase market share by enhancing its services on existing routes and this will certainly be supported through the deployment of the new aircraft and their onboard features. Going forward, the arrival of the Boeing 777-300ER ('ER' standing for 'extended range'), will also allow Kuwait Airways to look at adding more non-stop, long-haul routes to its network and to re-establish its network to reach more than 46 countries around the globe with a firm commitment to providing the finest service and comfort to passengers while continuing to rank safety as one of highest priorities.