---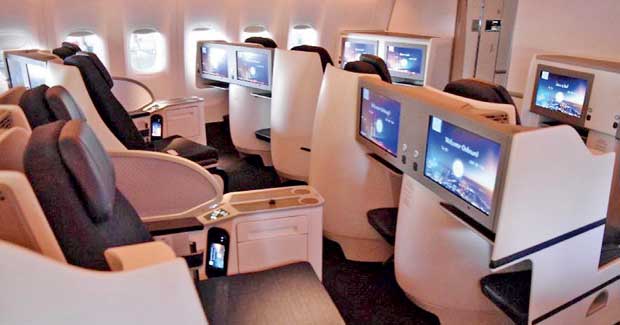 Since the inception of its operation in Colombo in 1972, Kuwait Airways has established and built up a reputation of being a progressive and ever-expanding airline; one of the most reliable airlines operating out of Colombo.

Over the 45 years Kuwait Airways has been operating in Colombo, the airline has seen many developments and improvements, the most recent being the airline's fleet revamp which included the delivery of 10 new Boeing 777-300ER aircraft and the increase of flights to Colombo with the latest Airbus A330-200 aircraft.

Kuwait Airways now boasts of the world's youngest fleet of 26 aircraft and is well on its way to achieving its goal of improving its on-board product offering, seat capacity and increasing frequencies across its 38-destination international network.

Kuwait Airways Sri Lanka and Maldives Country Manager Sudesh Rupasinghe said: "The new frequencies and aircraft operating in and out of Colombo have enabled the airline to offer a vastly improved and superior quality product but the key benefit of offering passengers improved connectivity out of Colombo to destinations such as London and New York along with the luxury and finesse of one of the best First and Business class cabins available today."

Kuwait Airways is the only airline to offer a consistent First and Business Class operation, flatbed and Wi-Fi on all flights from Colombo, further complimented by the luxurious First-Class cabins on the Boeing 777-300ER aircraft operating out of Kuwait which includes 80 degrees pitched, full flat beds, private suites, and full aisle access and connect to all major hubs in Europe, USA and the Middle East with convenient connections. All while ensuring passengers to these destinations also enjoy lounge facilities and flights out of Kuwait to London and New York on brand new Boeing 777-300ER aircraft. Passengers flying out of Colombo are also offered the most competitive rates in the market over all classes including First and Business class. The twin-aisle wide-body A330-200 provides passengers ample personal space, and 18-inch wide seats offer a level of comfort and relaxation even in economy.

The new First-Class cabins on the 777-300ER are designed as eight luxurious fully enclosed private suites including 26-inch wide seats, 24-inch flat screen HD screens, dining facilities, individual power supplies and full Wi-Fi, while passengers on Business Class are pampered with 36 fully flat 64 degree inclined full bed seats, 16-inch Flat HD screens and uninterrupted Wi-Fi. Also, all passengers on first and business class are offered the finest cuisine as well as, Wi-Fi and video on demand proof of Kuwait Airways firm commitment to providing the finest service and comfort to passengers while continuing to rank safety as one of highest priorities a claim further substantiated by the airlines willingness to sacrifice a complete column of seats in the mid-section enabling a 3-3-3 configuration in economy class, offering passengers unparalleled wide spaced seating even in economy class.