---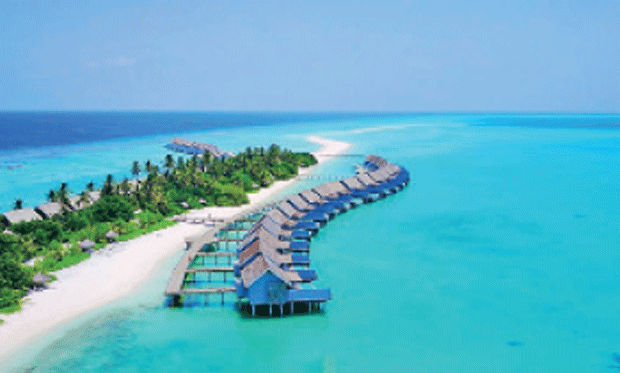 Hong Kong Airlines recently announced that it would operate a three-time weekly service to the Maldives from 16
January 2018.

Located in the majestic Indian Ocean, the Maldives is comprised of a series of islands renowned for their natural beauty. As a popular holiday hotspot, the islands that make up this exotic travel destination are blessed with white sandy beaches, and are surrounded by crystal clear water, home to a spectacular array of underwater life.

The perfect holiday begins even before passengers touch down at Malé, the capital of the Maldives. Hong Kong Airlines will operate its Airbus A330-300 aircraft, which features a two-class configuration, including 32 full-flat seats in Business Class and 260 seats in Economy Class. Combined with an immersive range of inflight entertainment content, and sumptuous gourmet meals in the air, Hong Kong Airlines is looking to deliver an unforgettable flight experience to all.

Hong Kong Airlines Commercial Assistant Director Wayne Wang said: "The Maldives represents the perfect getaway for a growing number of travellers, having enjoyed a 5.9 percent year-on-year growth during the first eight months of 2017, according to official statistics by the Ministry of Tourism (Republic of Maldives). Hong Kong Airlines is looking to meet this demand, as we strive to provide customers from Hong Kong and beyond with more choices than before."

Flights will depart from Hong Kong to Malé International Airport every Tuesday, Thursday and Sunday. Each traveller will receive a 30-day visa
on arrival.