---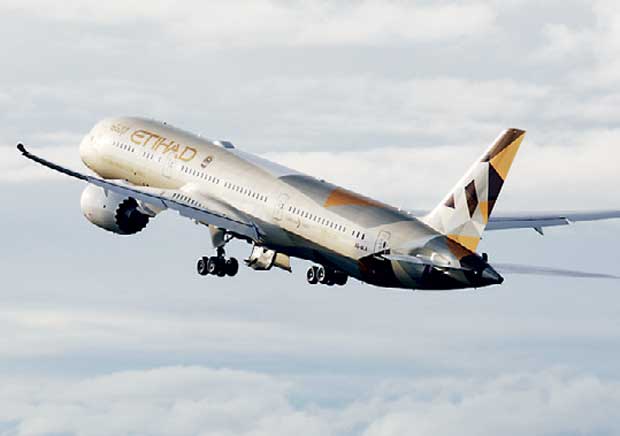 Etihad Airways is increasing capacity between its Abu Dhabi hub and key markets of Amman, Beirut, Cairo, Casablanca and Rabat to cater to the peak June – September travel period, while additional services to Dammam will be year-round.
Extra flights and the deployment of bigger aircrafts in the Middle East and North Africa will provide local guests with more choice and greater convenience travelling during the holiday season.
Dammam in the Kingdom of Saudi Arabia will initially be served with an additional three morning flights a week on Mondays, Wednesdays and Fridays from 26 June, rising to a daily service on 9 July. The capacity increase to the largest city in the Kingdom's Eastern Province will raise frequency on the route to four daily services year-round.
With the Amman route already upgraded to a Boeing 787 on each of the current daily services, an additional daily early morning flight serving the Jordanian capital will operate between 25 June and 30 September.
Four extra flights will be introduced on the Beirut route on Mondays, Wednesdays, Fridays and Sundays between 1 August and 10 September, taking frequency up from seven to 11 services a week. Effective 1 August, seven of the flights to Lebanon's capital city will operate with the state-of-the-art Boeing 787 featuring 299 seats.
Egypt's capital Cairo, one of Etihad Airways' most popular North African destinations, will have an additional seven midday flights a week, taking frequency up to five daily services between 1 August and 10 September.
In Morocco, the daily Casablanca services will be upgraded from an Airbus A330-300 to A340-600 aircrafts between 1 August and 10 September, and frequency to Morocco's capital city of Rabat will increase from two to three flights a week with a new Sunday service operating between 6 August and 3 September.
Etihad Airways Chief Executive Officer Peter Baumgartner said "As we build up to the peak travel season and well into the holiday period, we are delighted to provide our local guests more choice with additional flights between Abu Dhabi and some of our key markets across the Middle East and North Africa. By further aligning our capacity with demand during the busy upcoming months, the extra services will help facilitate our guests' travel to and from these cities and our popular connecting destinations in the GCC, Asia, Australia and the
Indian Subcontinent".