---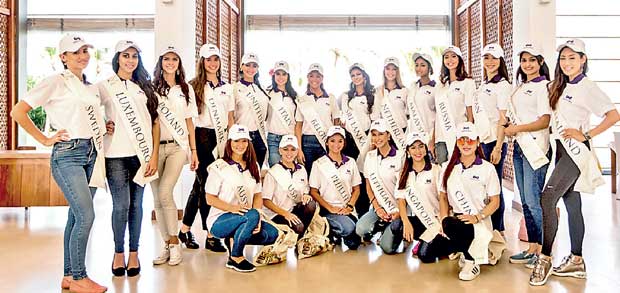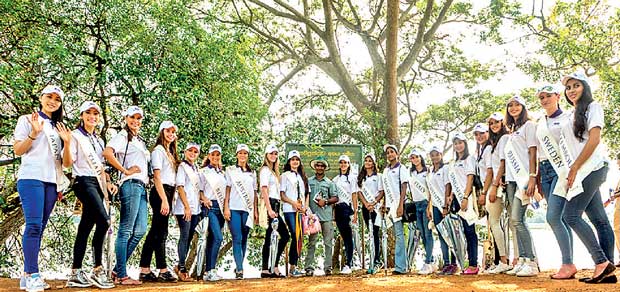 Anantaya Resort and Spa – Chilaw recently hosted the contestants of Miss Tourism Sri Lanka - International for two memorable nights as the pageant's official Beach Resort.

The hotel, which celebrated its second year anniversary in February this year, saw the final 20 contestants taking part in various pageants and recreational activities at its luxury resort in Chilaw.
The Miss Tourism Sri Lanka International pageant concept has been designed to promote Sri Lanka as a tourist destination, drawing much attention and bringing together young ladies from around the world to bask in the beauty of Sri Lanka.

As the Official Beach Resort of the pageant, Anantaya Resort and Spa - Chilaw welcomed the final 20 contestants from around the world to its resort for a two-night stay, in conjunction with its second year anniversary celebrations.

The event combined mini pageants, cocktail celebrations as well as traditional entertainment including an exciting Caipirinha dance performed by African descendants in Sri Lanka to welcome the stunning contestants.

The mini pageant 'Most Creative by Anantaya' was held amidst a large audience of invitees and hotel guests, where the contestants demonstrated their creativity by designing a creative attire for the swim wear pageant with the fabric they were provided. The title was awarded to Miss Italy, who modelled a beautiful and creative drape with the material provided by the organizers.

The 'Fashion and Glamour' cocktail party was held at the Resort's beach lawn in honour of the visit of Miss Tourism Sri Lanka - International contestants as well as in celebration of Anantaya's second year anniversary.

The contestants were also taken on a visit to the Anawilundawa bird sanctuary nearby the Anantaya resort on their second day of stay. Casting of votes for Miss Congeniality contest also took place, while the contestants enjoyed Anantaya's signature high tea served at the exquisitely elegant spa area. A delectable barbeque dinner was served at the beach with a cultural performance on their last night at the Anantaya Resort & Spa, creating a night to remember.

"We are pleased to have been part of this year's Miss Tourism Sri Lanka – International pageant as the Official Beach Resort. An event of this calibre has the unique ability to promote our country on a global platform, as a tropical destination rich with culture, diversity and many eco tourist attractions," commented Laugfs Leisure Chief Executive Officer Roshan R. Perera.

Anantaya Resort & Spa - Chilaw is part of Laugfs Leisure Limited, a wholly owned subsidiary of LAUGFS Gas PLC. Nestled between the Indian Ocean and Chilaw Lagoon, the resort is surrounded by crystal blue water and is home to several mangroves. It offers 87 spacious, star-class luxury rooms, ranging from superior rooms to suites, with each offering a breathtaking view of both the ocean and the lagoon.

Laugfs is a diversified Sri Lankan conglomerate that has expanded across 20 industries, both local and overseas, establishing a strong presence as a leader and pioneer in the power and energy, retail, industrial, services, leisure, logistics and real estate sectors. With over 4,000 employees and an annual turnover exceeding Rs.28 billion, Laugfs continues to expand and empower millions as a trusted Sri Lankan brand.