---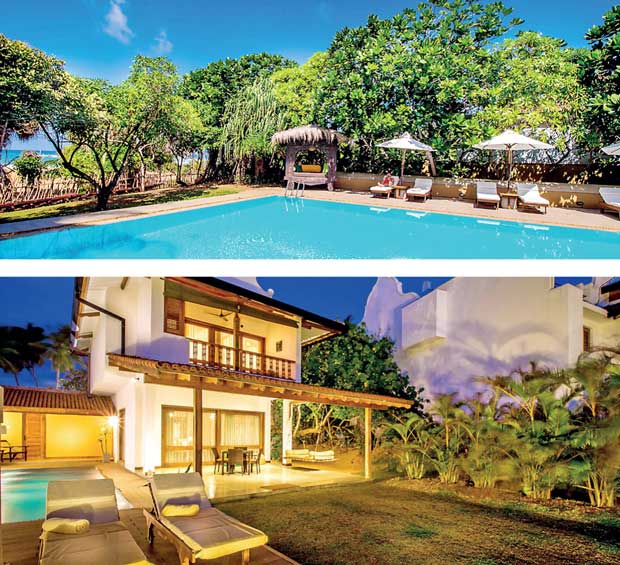 Renowned for ensuring each guest experiences seductive bliss, the Aditya Resort was recently recognized in three categories by internationally recognized travel review site Tripadvisor.
This year's win marks the 5th consecutive year the resort has been recognized by Tripadvisor as one of the top 5 Best Hotels for Romance, top 5 Best Small Luxury Hotels and one of the top 5 Hotels for Best Service.
Speaking on the win, Shamindra Fernando, Director – General Manager said, "We are delighted to be recognized by Tripadvisor for the 5th consecutive year. At Aditya our focus remains on offering experiences that seduce the soul – this goes beyond offering excellent cuisine, the highest standards in luxury and impeccable service – it consists of predicting and catering to each need and desire our guests may have. Our staff will go the extra mile to make sure each customer that walks through our doors leaves relaxed, rejuvenated and delighted with their experience with us".
Widely recognized as an oasis of tranquility and bliss, Aditya excels in delivering service that resonates with each guest simply by merit of attention to detail. By making it possible for each guest to truly experience unrivalled luxury, Aditya offers incredible experiences that are truly one of a kind.
A guest who stayed at the Aditya Resort in March 2017 reviewed her experience with the resort on Tripadvisor, "Our second 4-day stay at this exquisite boutique hotel exceeded expectations. The property is airy, spacious and beautifully appointed. Guest areas are elegant with stunning flower arrangements and soft furnishings. Maid service is sensitive with staff appearing to sense your next need. The restaurant serves excellent food from an extensive menu. The service provided by Indika and his team is exemplary - a perfect blend of discretion and professionalism. The waiters try to make each meal an occasion and they succeed. We cannot wait to return to this jewel of the Spice Island. It is definitely one of our favorite hotels in the world".
As a further extension of its delivery, the Aditya Resort will be hosting a selection of exclusive events and themed activities over the next quarter. Beginning with special promotions for the Sinhalese New Year and a host of events centered around wellness and tranquility, the Aditya Resort will be a place to watch in the coming months.