---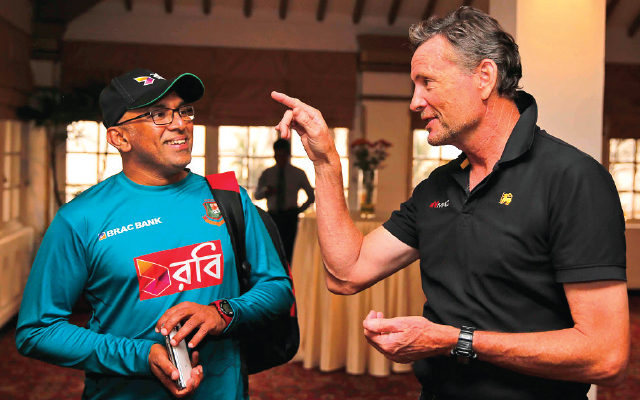 The article was first published in November 2017, few weeks before Hathurusingha took over as head coach.
by Champika Fernando
In fairy tales, all you need to turn a frog into a prince is a kiss. In real life, neither a kiss nor a magic wand will work but that doesn't stop the public from expecting such transformations.
In a few weeks, Sri Lanka will welcome Chandika Hathurusingha ending a months-long hunt for Graham Ford's successor. And expectations are at fairy-tale levels as Sri Lanka look to a turnaround of the national cricket team's fortunes.
Hathurusingha has had a remarkable stint with the Bangladesh national team in the last two-and-a-half years. They made waves in world cricket, something the 'tigers' have struggled with since their Test debut in 2000.
It is reasonable to deduce that the former Sri Lanka opener-turned-coach did things better than this predecessors. But can Bangladesh's success be credited to coaching alone?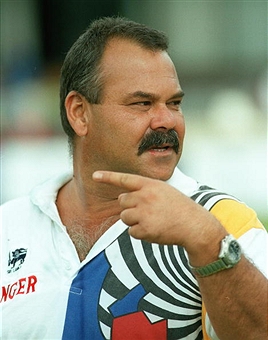 Can we, for instance, attribute Sri Lanka's success at the 1996 World Cup to Dav Whatmore alone? Was it Tom Moody's greatness that helped Sri Lanka to the 2007 World Cup final? Would Sri Lanka have enjoyed success from 2007 to 2011 had Trevor Bayliss not have been enlisted as coach? Wouldn't Sri Lanka have reached the 2012 T20 World Cup finals without Graham Ford as a mentor? What did Paul Farbrace do in three months for Sri Lanka to win the 2014 T20 title in Bangladesh?
These coaches undoubtedly contributed towards the team's success at different times in the last three decades. But there was one commonality that needs highlighting: There was a core group of players leading from the front.
At the 1996 World Cup, Sri Lanka was one of the most experienced sides in world cricket and having a group of established players in the side made life easier for Whatmore. Led by Arjuna Ranatunga, arguably the best skipper Sri Lanka has ever produced, the team included Aravinda de Silva, Roshan Mahanama, Hashan Tillakaratne and Asanka Gurusinha.
While they formed the 'core' group, there was also Sanath Jayasuriya, Muttiah Muralitharan and Chaminda Vaas. It was a perfect blend and, with a few tactical changes, Sri Lanka managed to lift its first global silverware. If not for this core, even if Whatmore had waved a magic wand, the World Cup would have eluded us.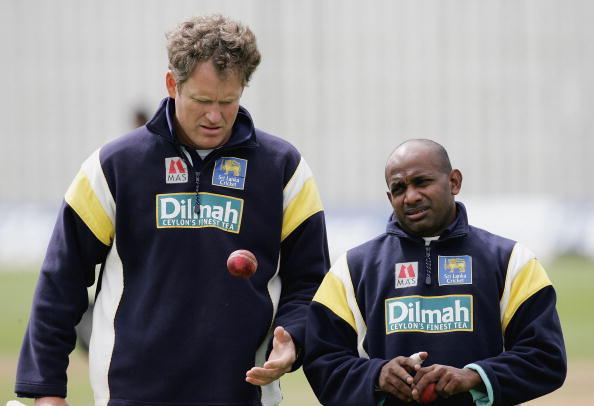 This is just one example. Under Tom Moody, Sri Lanka reached their second World Cup final. When he took over in 2005, the national team had a core group of players in Sanath Jayasuriya, Chaminda Vaas, Muttiah Muralidaran and Marvan Attapattu, still in their prime. Then, there was Mahela Jayawardena, Kumar Sangakkara and TM Dilshan. Together these cricketers took Sri Lanka cricket to great heights. Sri Lanka reached the finals of the 2007 Cricket World Cup. Moody's influence on cricketers was significant but it was these iconic players who were key to success during his tenure.
The story is no different during Bayliss's four year period. With the exploits of Jayasuriya, Atapattu and Vaas diminishing, it was left to Sangakkara, Jayawardena, Dilshan, Muralitharan, Rangana Herath and Lasith Malinga to take up the responsibility. They were at the top of the game and Sri Lanka conquered many frontiers, reaching two World Cup finals—T20 World Cup in England in 2009 and the 2011 World Cup final in India—to become one of the most consistent performers in global cricket events.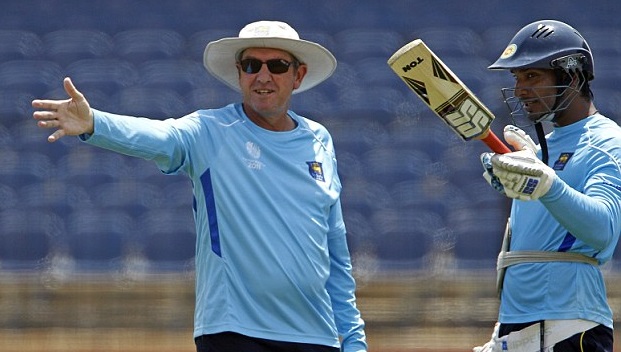 Graham Ford took over from Bayliss in 2012. He still had a group of iconic players to work with. Sri Lanka ended up as the losing finalist at the 2012 T20 World Cup but won it two years later in Bangladesh.
Since then, however, Sri Lanka has been in steady decline. With several key performers—Jayawardene, Sangakkara and Dilshan—calling it a day, the team did not have the luxury of core players in the side.
Under Marvan Atapattu, Sri Lanka only won one Test series in England. In his second stint, Ford marshaled his men to a rare series triumph against Australia at home (3-0)—a historic feat. A series of defeats thereafter saw him vacating the post just 16 months into his 45-month contract.
With Jayawardena, Sangakkara and Dilshan leaving at intervals during the last three years, Sri Lanka lost a core group that could step up and take responsibility. Ford knew this very well and, during his first interaction with the media after taking over the reins for the second time in 2016, he said not to expect quick fixes.
"Sri Lanka is in the early part of a rebuilding phase, so don't expect any quick fixes," Ford said in Colombo back in 2016. "I am very aware what a huge challenge it is. A lot of hard work needs to be done. It's very important that this team building is done on a very solid foundation, so patience is required. I know there is an abundance of talent within the system, but it is about identifying those who have got the mental toughness to go on and become consistent players and match-winners at international level."
Angelo Mathews, Rangana Herath and Lasith Malinga are still around but it is not ideal. While there have been odd sparks here and there, Sri Lanka have not been consistent as in the past.
Hathurusingha has received much praise for the transformation of the Bangladesh cricketers. But he, too, had a core group of players to work with. Had he not, success may not have been so forthcoming. Tamim Iqbal, Mushfiqur Rahim, Shakib- ul-Hasan, Mahmadullah and Mashrafe Mortaza are all fine players with experience and skill. What Hathurusingha had to do was to bring confidence back into the side. They soon started winning and Hathurusingha became a hero.
When he takes over Sri Lanka in few weeks time, however, Hathurusigha will not have the luxuries enjoyed by Whatmore, Moody, Bayliss or Ford during their first stints with Sri Lanka Cricket. A real Test awaits the 49-year-old.