---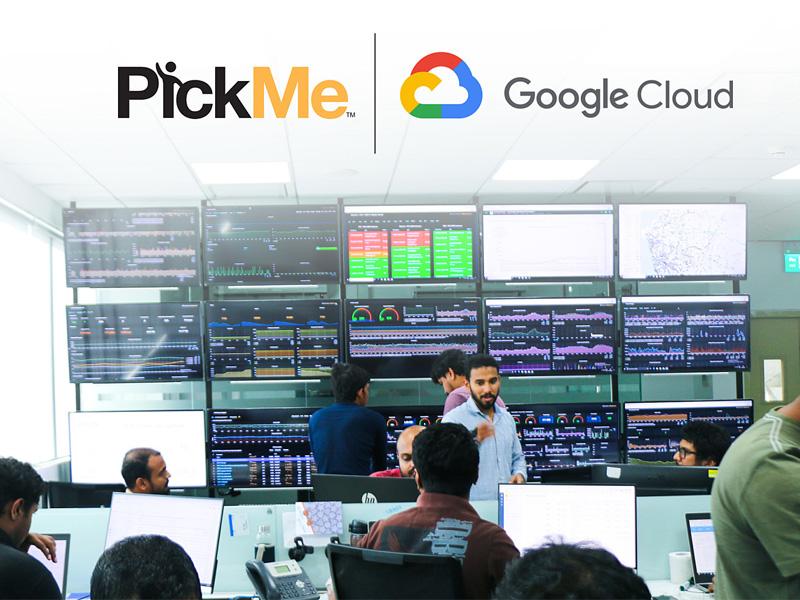 PickMe Sri Lanka's home-grown digital mobility solutions provider is now one of Google Cloud's key clients in the whole of South Asia. This is due to the high utilization of wide array of Google Services and deep technology integration with Google's Technology.
PickMe hailed Google Cloud's Professional Services for facilitating the Company's highly agile, scalable and stable digital infrastructure which enables rapid and hassle-free mobility solutions to Sri Lankans. PickMe's tri lingual application is available through iOS and Android and allows passengers to book vehicles ranging from three wheelers to super luxury vehicles for all their transportation needs.
"We want to lead the local market and become a premier mobility solutions provider," says Mithila Somasiri, Chief Technology Officer, PickMe (Digital Mobility Solutions). "We are prominent in ride-hailing at the moment, but our vision is to touch all areas of mobility." The business has already moved into food delivery and logistics and hopes the technology it is building will have applications within and outside the country."
Speaking further he noted "In our efforts to successfully integrate our platform into the lives of all Sri Lankans we believe joining hands with Google Cloud's professional services would work to our advantage. This is because in partnering we are given the opportunity to take advantage of their best practice and benefit from their technological expertise.
PickMe began its journey 4 years ago and the growth momentum of the Company has been a rapid yet a steady one. Chief Architect Shayanthan Kanaganayagham describes PickMe as "a locally developed platform that continuous to evolve, as the company looks at innovative ways of finding solutions to problems relating to mobility, faced by all Sri Lankan citizens".
PickMe sought the services of Google Maps Platform to identify PickMe users' locations and help drivers navigate traffic effectively.
"Google Maps Platform provided an incredible experience for our users and this encouraged us to consider Google Cloud Platform," says Kanaganayagham. "In addition, we were using G Suite cloud-based workplace applications for communication and collaboration, and its seamless scalability gave us further confidence in Google Cloud infrastructure services."
"We value the one-stop shop of integrated products that G Suite represents," adds Somasiri. "We particularly like the seamless conferencing provided by Business Hangouts."
After realizing that Google Cloud aligns well with PickMe's growth roadmap, the Company signed off on the move to Google Cloud Platform.