---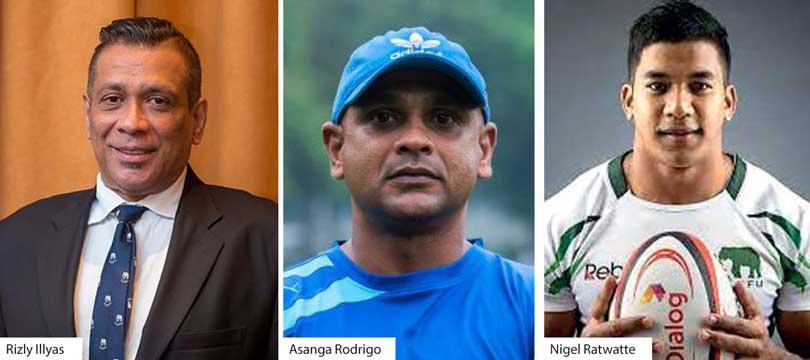 By Shamzeer Jaleel
Sri Lanka Rugby (SLR) Deputy President Rizly Illyas yesterday said that World Rugby (WR) and the Asia rugby calendar will go through a major change following the Coronavirus pandemic which has locked down all sports around the globe.

"The world will change significantly and marketers in rugby need to understand and navigate the new landscape in short and long term," he said.
"During this period, the SLR will need to research and have insights of the tournaments of home and away around Asia and share the knowledge with the unions, clubs,
schools and players."

"The World Rugby and Asia rugby calendar will also go through a major change and the SLR will have to adapt accordingly,"
he added. "Looking at rugby in Sri Lanka we need to currently focus on how life will move forward in terms of living a normal day-to-day life more than getting to a pitch and playing the game."

"The structure of the game in terms of tournaments will definitely change and we cannot put away the sport as it is professional now,"
he elaborated.

"SLR will plan its strategies and partway with the Asian Rugby Football Union (ARFU) sponsors in line with regulations made by the Sports and Education Ministries keeping in line with the spirit of the game,"he concluded.

Meanwhile, the Captain of the League champions, Kandy Sports Club, Nigel Ratwatte said that all must cooperate with the authorities and follow the guidelines set by the medical experts to eradicate this menace. "Looking at the effected countries, this will go on for some time until the world finds a solution. Let's stay safe and enjoy the time with the family."
"Although it will be a huge burden on the sponsors to continue with their assistance we sincerely hope that they will continue with the sponsorships to keep the game moving,"
he emphasised.

Police SC Head Coach, Asanga Rodrigo said the Coronavirus pandemic has upended all sports when they were just getting ready for the Clifford Cup
Knock-Out Rugby Tournament.

"This is a great setback for the Police SC Team after being the runners-up in the league tournament," he revealed.

"The Inter-Club Seven-A-Side Tournament is also scheduled to be held in May but now it seems impossible with the stringent measures taken to eradicate the pandemic from Sri Lanka." "Losing the Sevens Tournament this year will be a great loss for the Police SC Team as they played well in the event held last year," he added.
Pix by Shamzeer Jaleel