---
With scores below 300 becoming increasingly rare in modern one-day international cricket, a new fan of the sport could be forgiven for thinking that big-hitting batsmen were the nucleus around which the entire game evolved.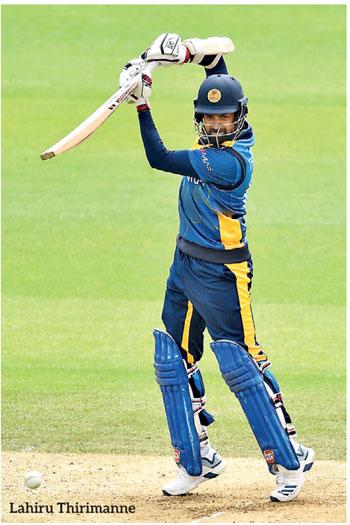 There is, however, at least one player involved in this year's ICC Men's Cricket World Cup 2019 who disagrees with the view that power hitting is integral to a strong limited-overs team.
When asked if he was worried at the lack of recognised hard-hitting batsmen in the Sri Lankan Squad, Lahiru Thirimanne told the ICC,
"I think before the 2014 T20 World Cup, people were saying the same thing. People were saying we needed to work on our power hitting but we ended up winning the World Cup at the end of the day."

"You have 50 overs, it's a long game. You have 300 balls to work on your game, it's a long game I believe," he said. When asked if he had worked on any new shots to try to increase his own scoring-rate, he replied, "Not really, because I stick to my game plan ... But if the opportunities are there, I will play different shots." Thirimanne was somewhat of a surprise inclusion in the Sri Lankan Squad, having not played an ODI since December 2017, until the side's 35-run DLS victory against Scotland in May 2019.

He was not surprised at his inclusion though. "I was in the Test side five or six months ago, so it was not that hard [to get in the squad]."
(ICC)